Handpan Sonodrum Sonopan
Regular price
$1,799.00
Sale price
$1,499.00
Unit price
per
Sale
Sold out
Offer extended until today
Liked by Lisa and 4.763+ others
● In stock
The Sonodrum Handpan has a high-quality finish and a beautiful, pleasant sound.
The soothing, resonating, and enchanting acoustics of the Handpans are captivating and perfect for sound healing, meditation, and yoga. Each note of a Sonodrum Handpan is finely tuned, with overtones that give each note a rich, layered quality.
The handpan is very suitable for beginners as well as for advanced players. The instrument can be played very melodically but also percussively (more rhythmically). The Sonodrum Handpan produces a warm and harmonic sound that can be enjoyed even without a long practice period.
INFORMATION ABOUT THE SONODRUM HANDPAN
The Sonodrum Handpan is tuned in D minor and has the following division of sound fields.
The handpan has a total of 10 sound fields. Of these, 9 are located in the outer area, the so-called chorus. One sound field is in the middle of the handpan as a bass (also called a thing) The arrangement of the sound fields is called "9+1".
These beautiful ones are handmade with high-quality materials and tools. Each of these handpans is unique and is made with great attention to detail in a specially equipped workshop for handpan making.
One of over 40 professional tuners takes care of each handpan to perfectly tune it.
CHARACTERISTICS OF THE HANDPAN TUNING IN D MINOR
D minor is said to have a meditative, humble, pleasant, and contented mood. Therefore, this tuning is the most popular among handpans. The mood you will feel while playing will also quickly draw you under the Handpan's spell.
In the Sonodrum handpan in D minor, the bass note (also called the ding) is placed in the center and the rest of the notes are arranged around the ding.
SOUND EXAMPLES

IMPORTANT ! - NOTES BEFORE BUYING A HANDPAN
Working on a handpan requires working with heavy equipment, including - especially in the final stage of tuning - sometimes powerful hammer blows.  Therefore scratches, nitrite marks, or uneven colors are a natural characteristic of a handpan and not a sign of inferior quality. 
We ask you to consider this before buying!
TECHNICAL DATA
Pitch/Frequency: 440 Hz
440 Hz is a standard tuning for musicians and therefore the best choice if you plan to play your sounds with other instruments. But this pitch/frequency is also great for meditation, yoga, or relaxation.
Tuning: D minor
Notes: (D3)-A3-Bb3-C4-D4-E4-F4-G4-A4-C5
Diameter: ca. 55,6cm 
Height: about 35cm
Material of silver and gold handpan: stainless steel
Material of brown handpan: Nitrided steel
Item weight: 4.5 kilograms
Accessories included: Practical backpack, drum stand, music book, and cleaning cloth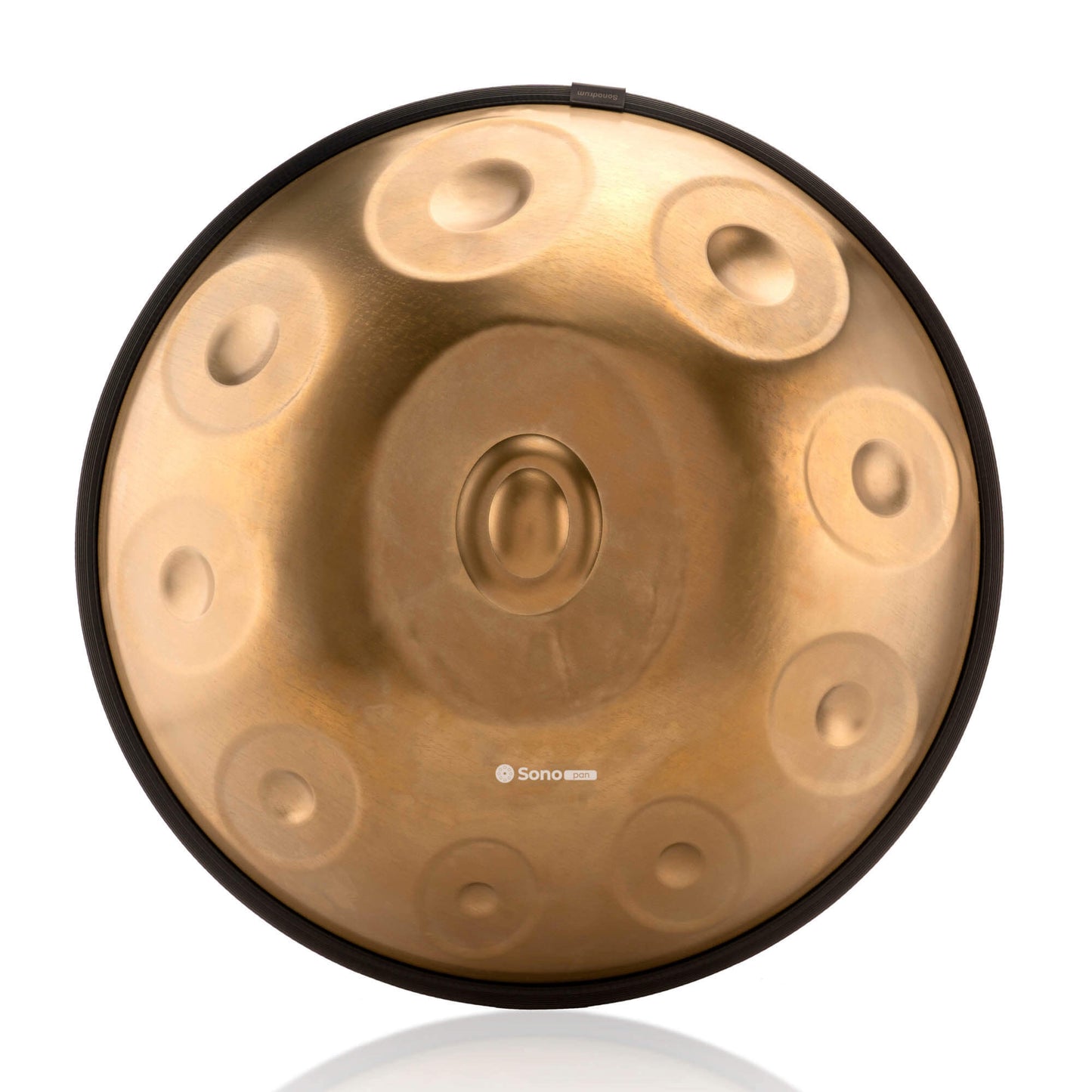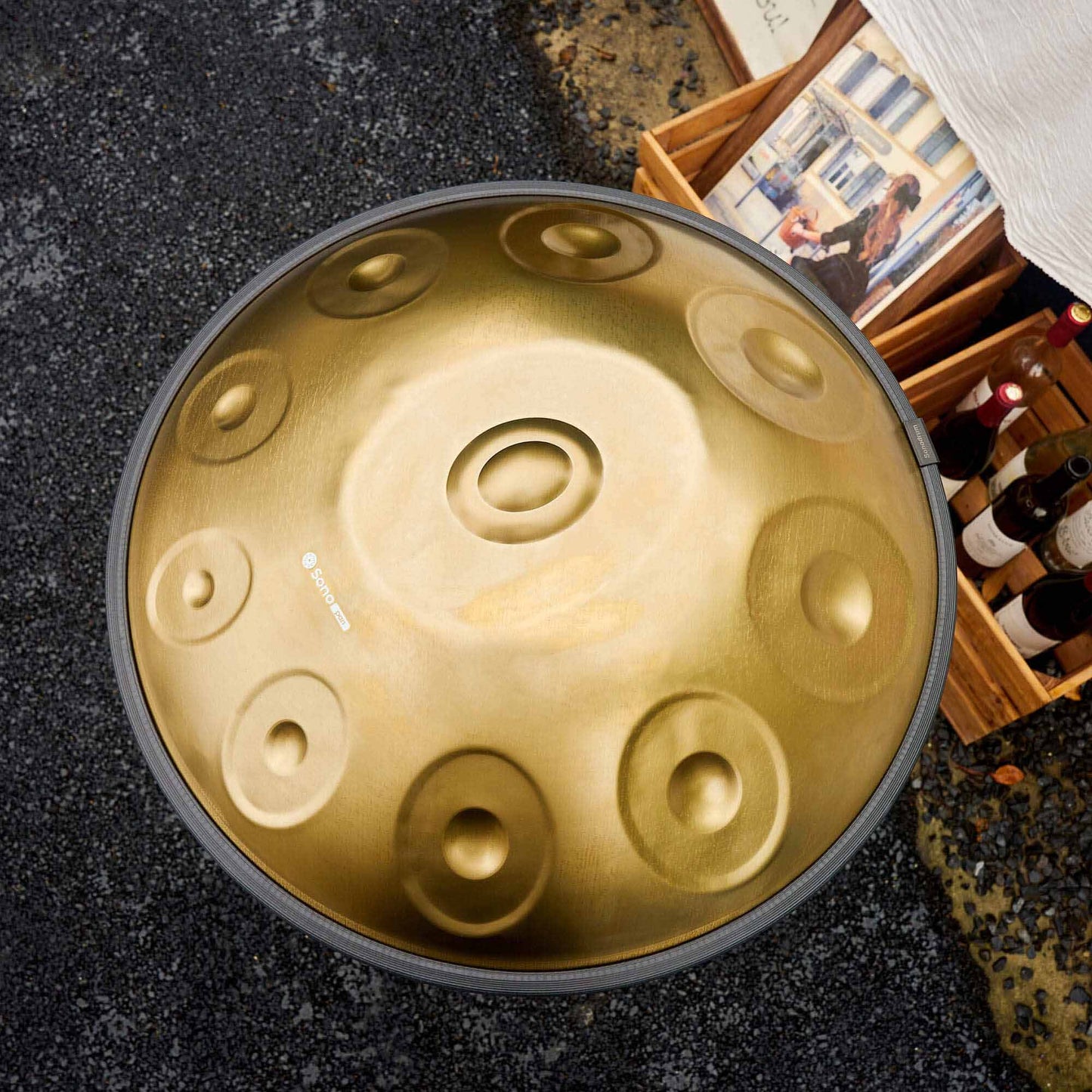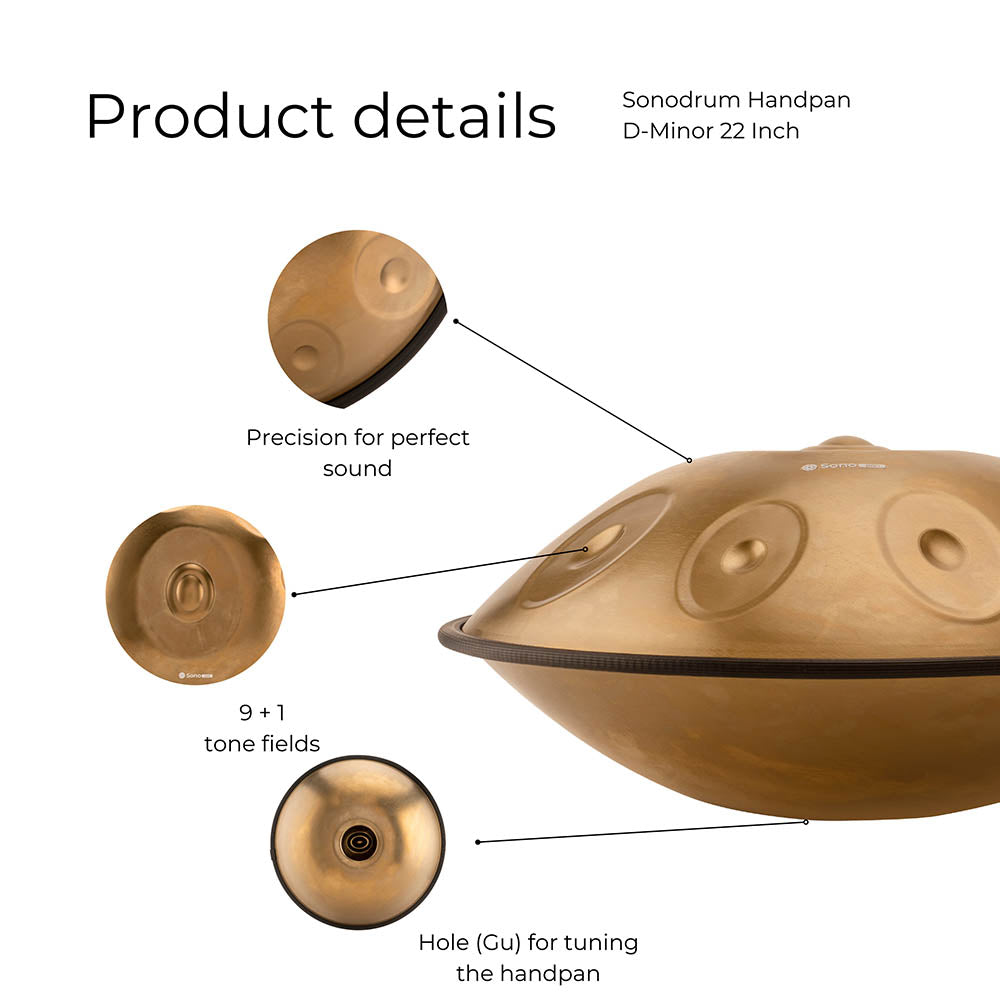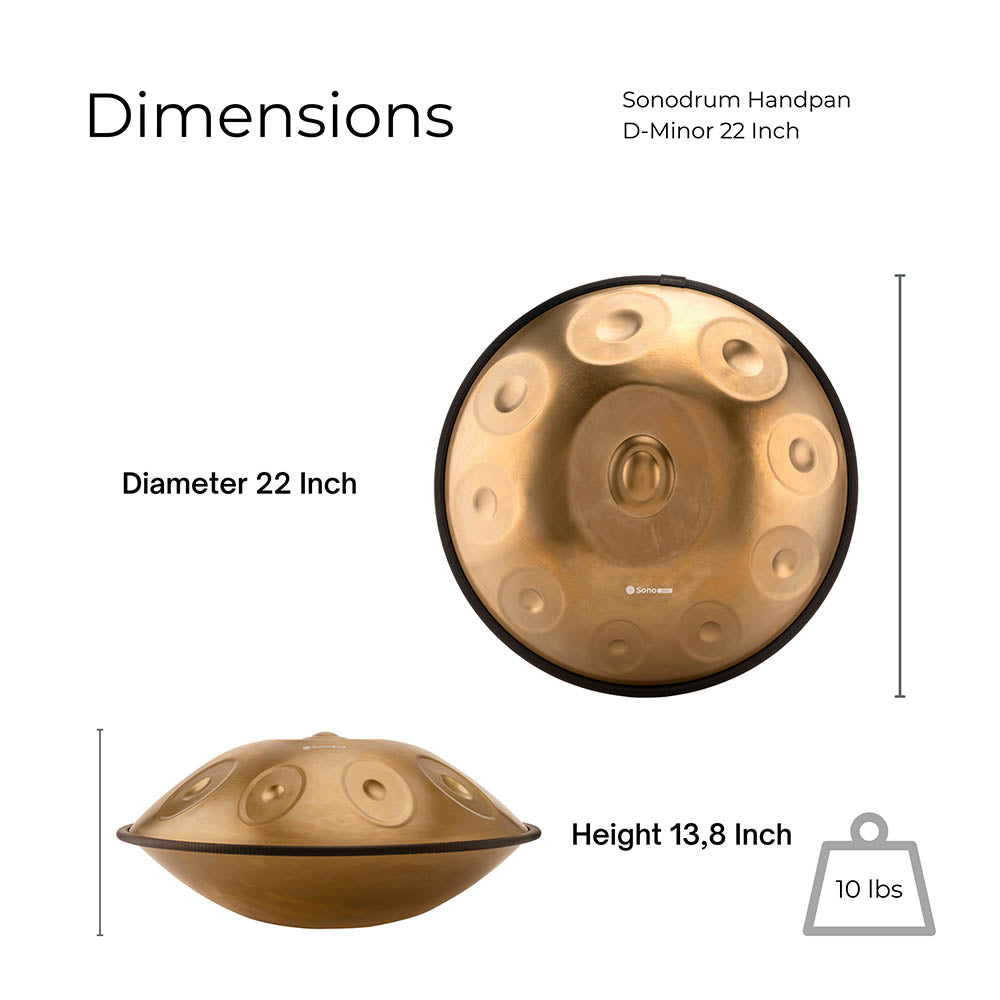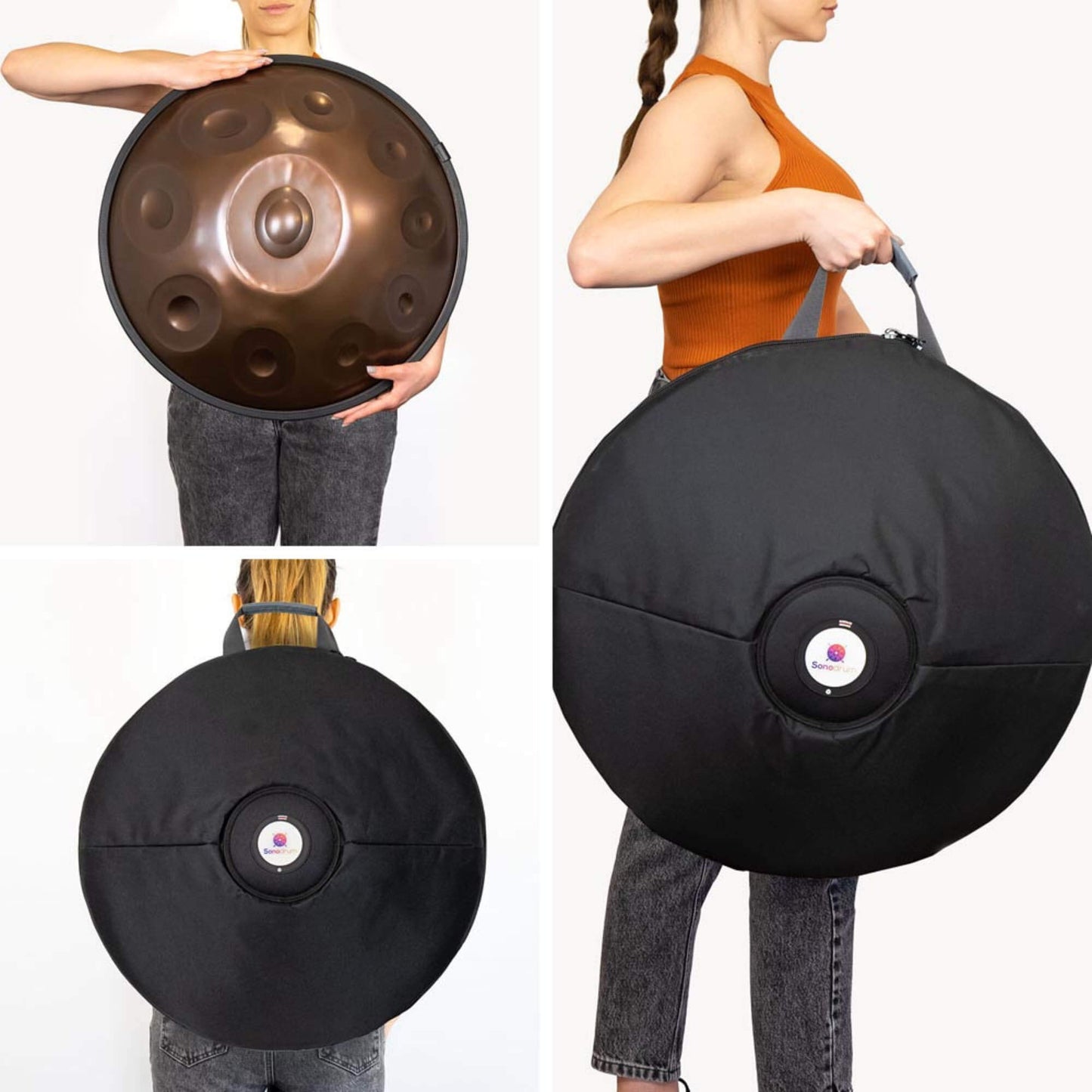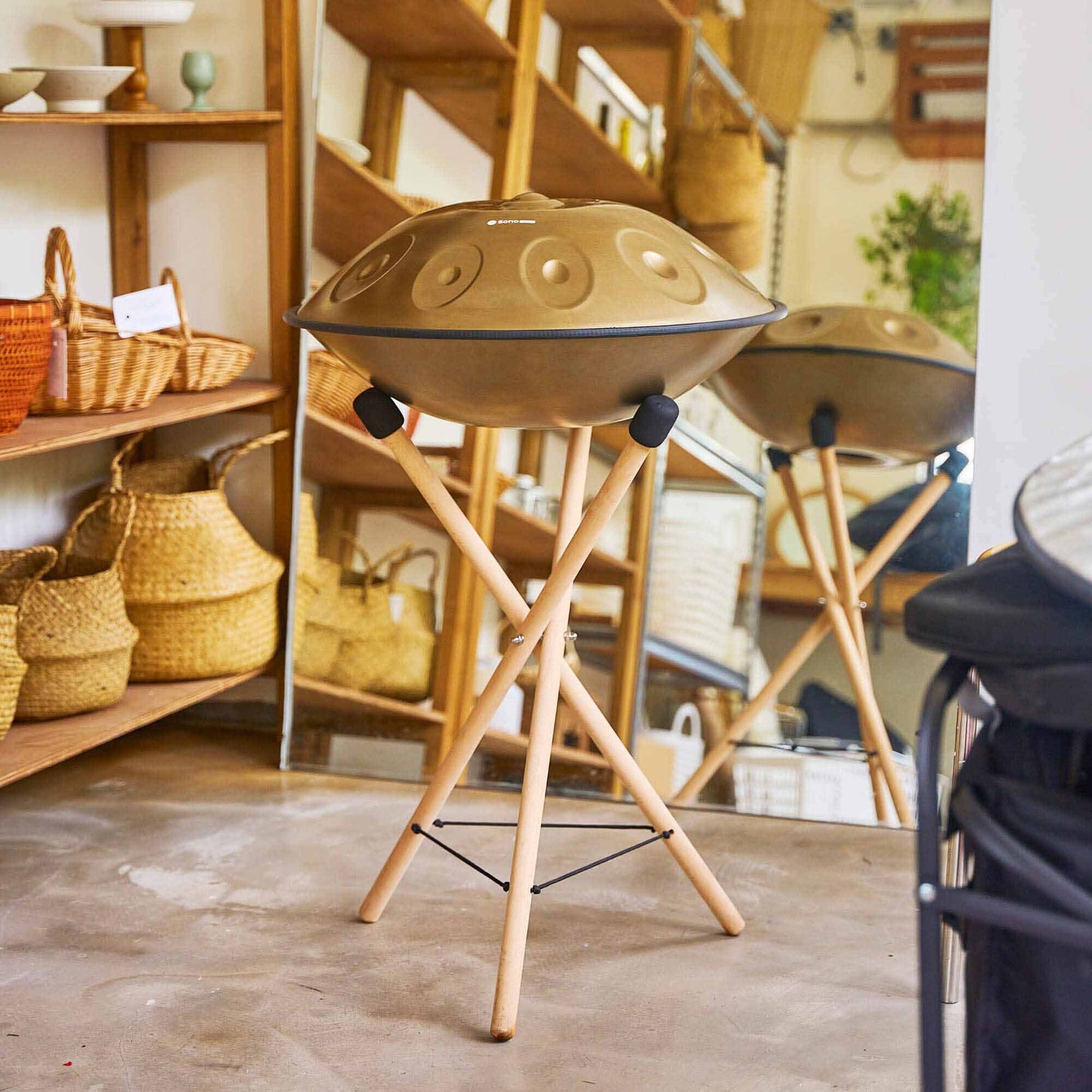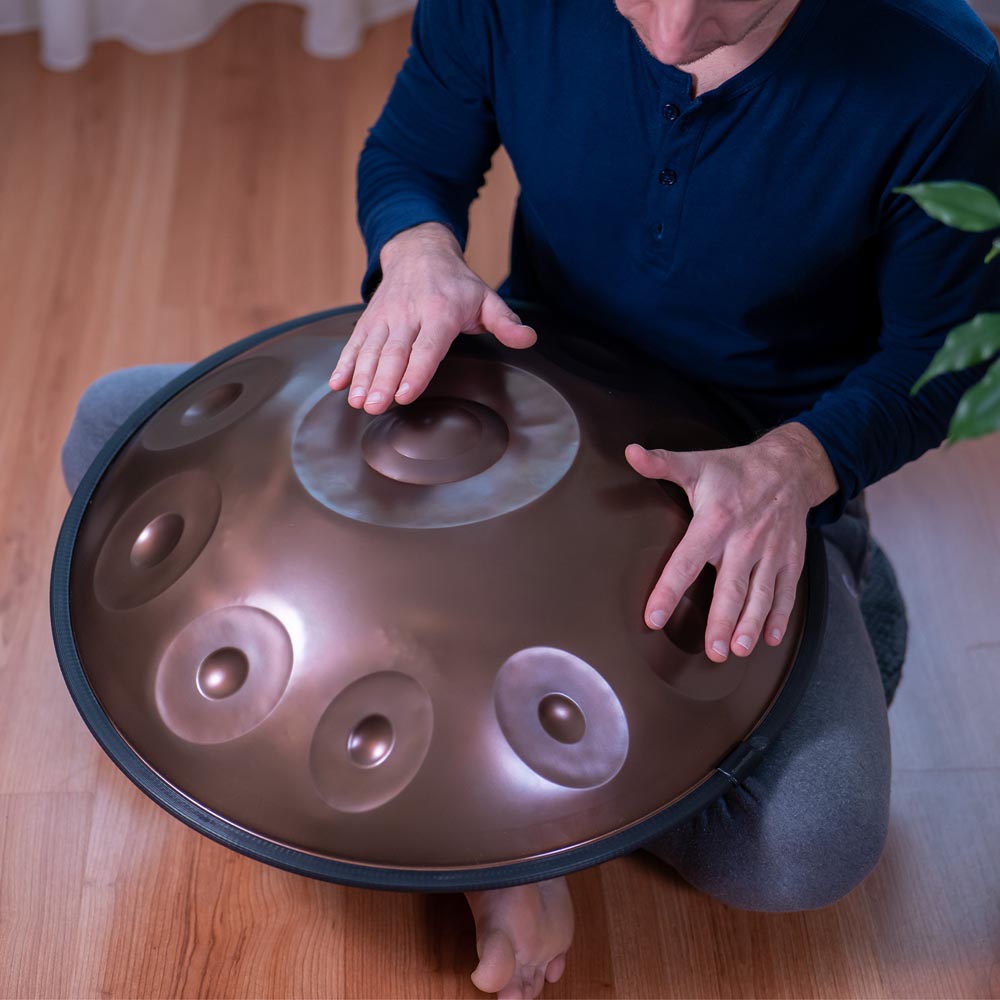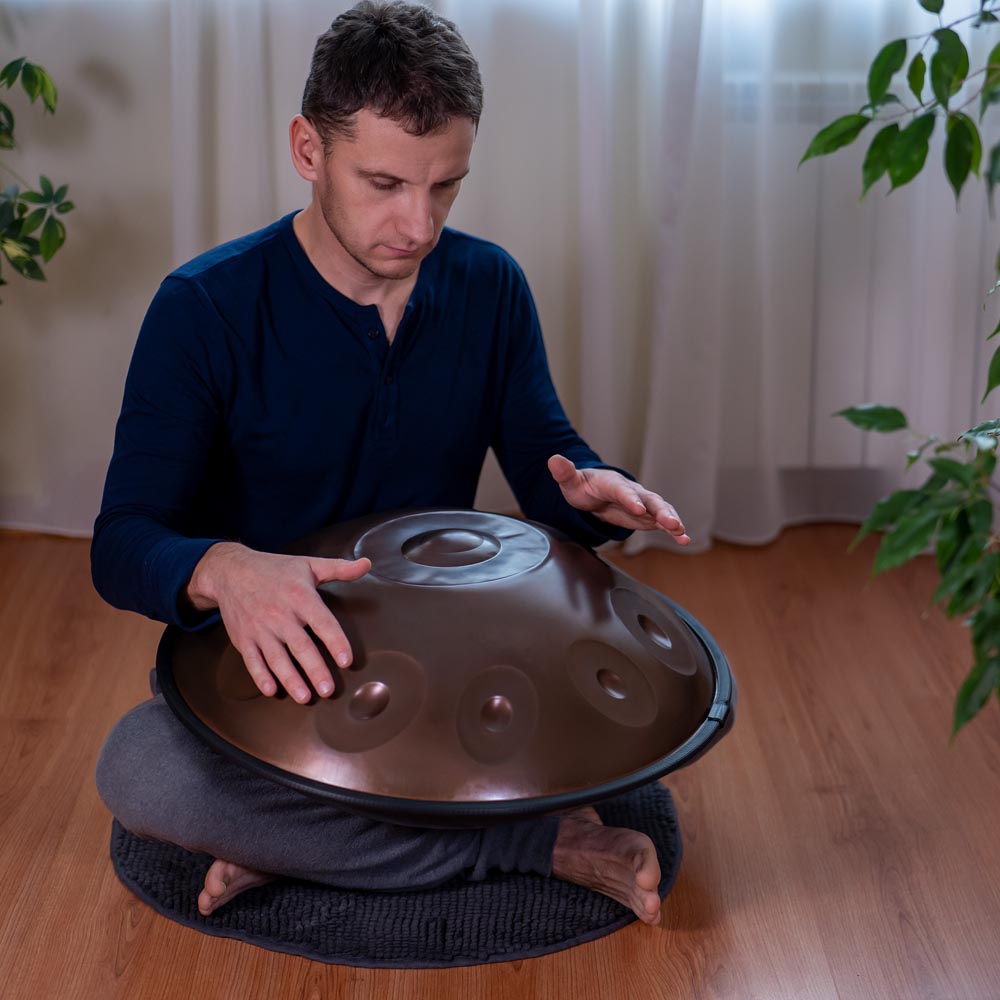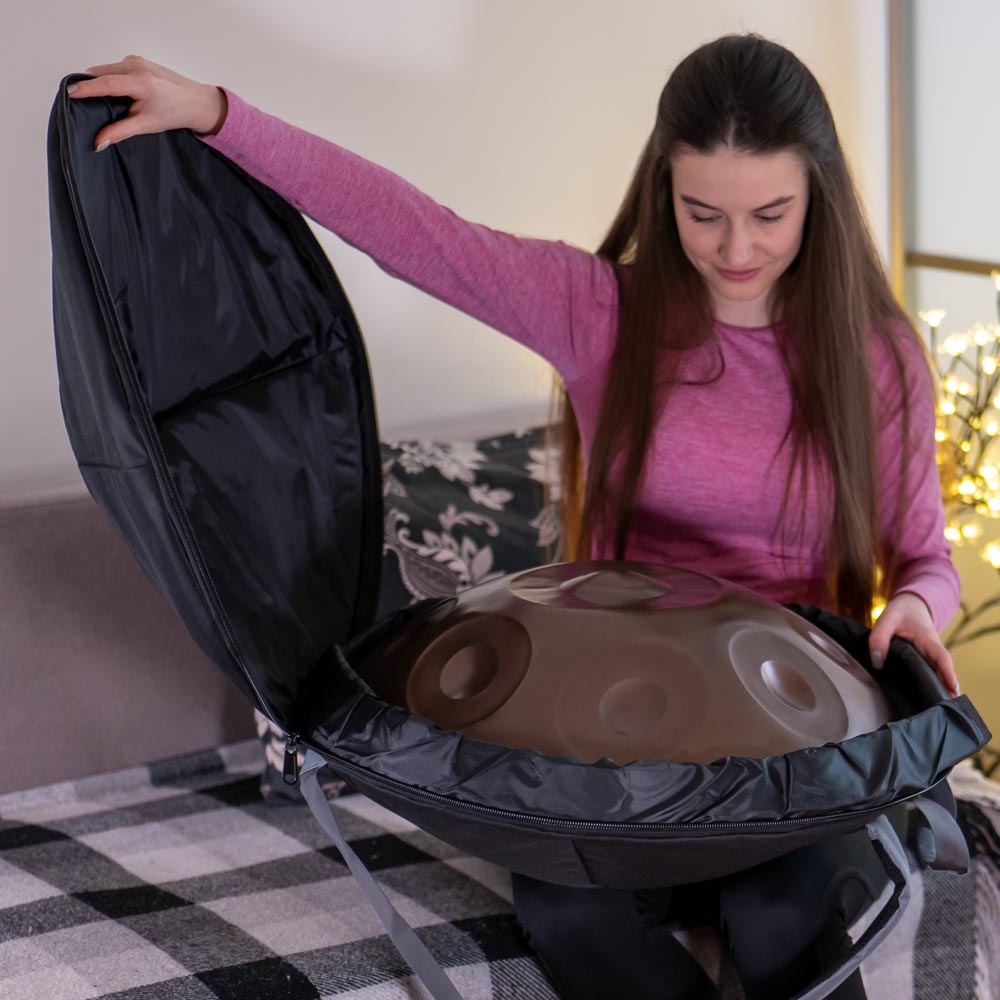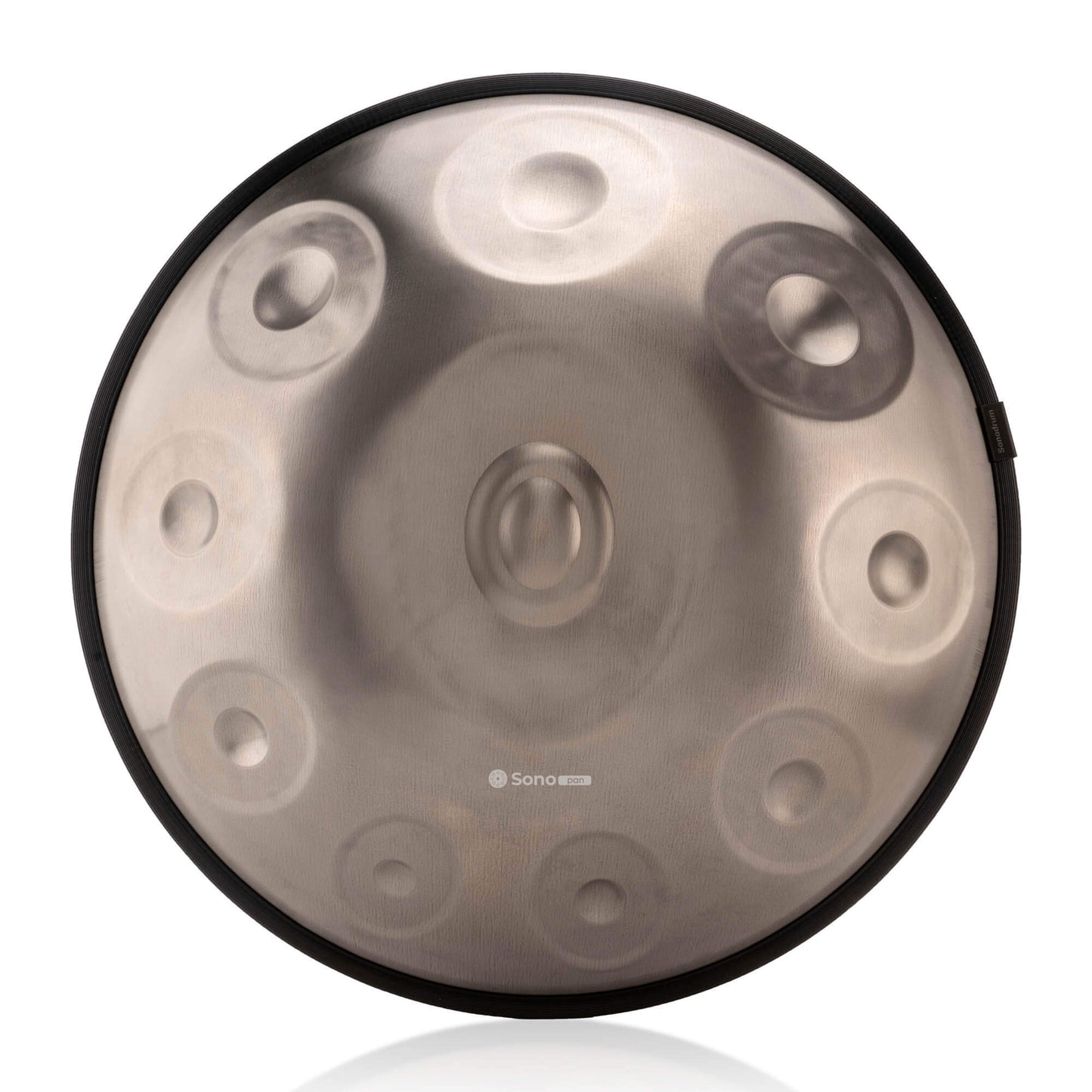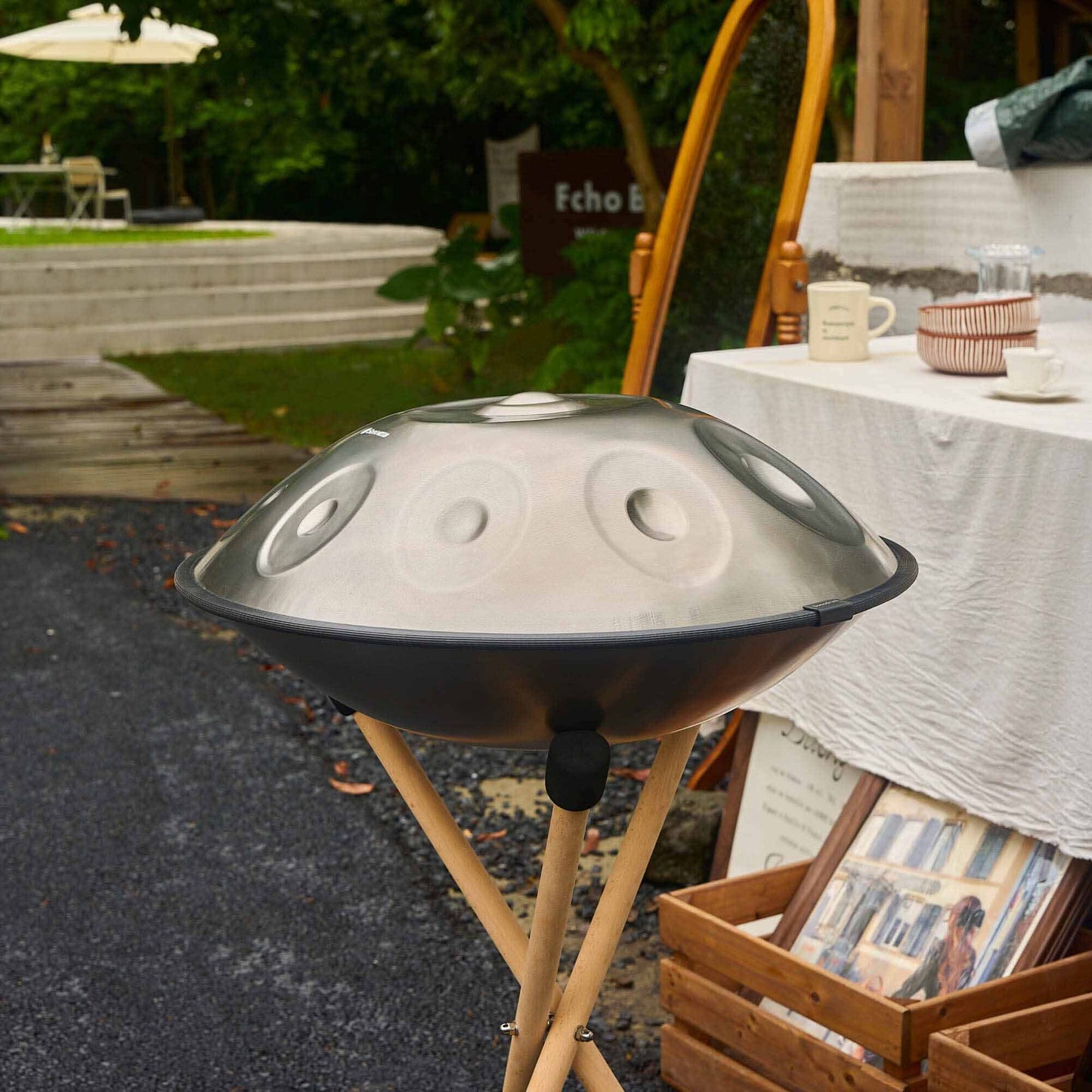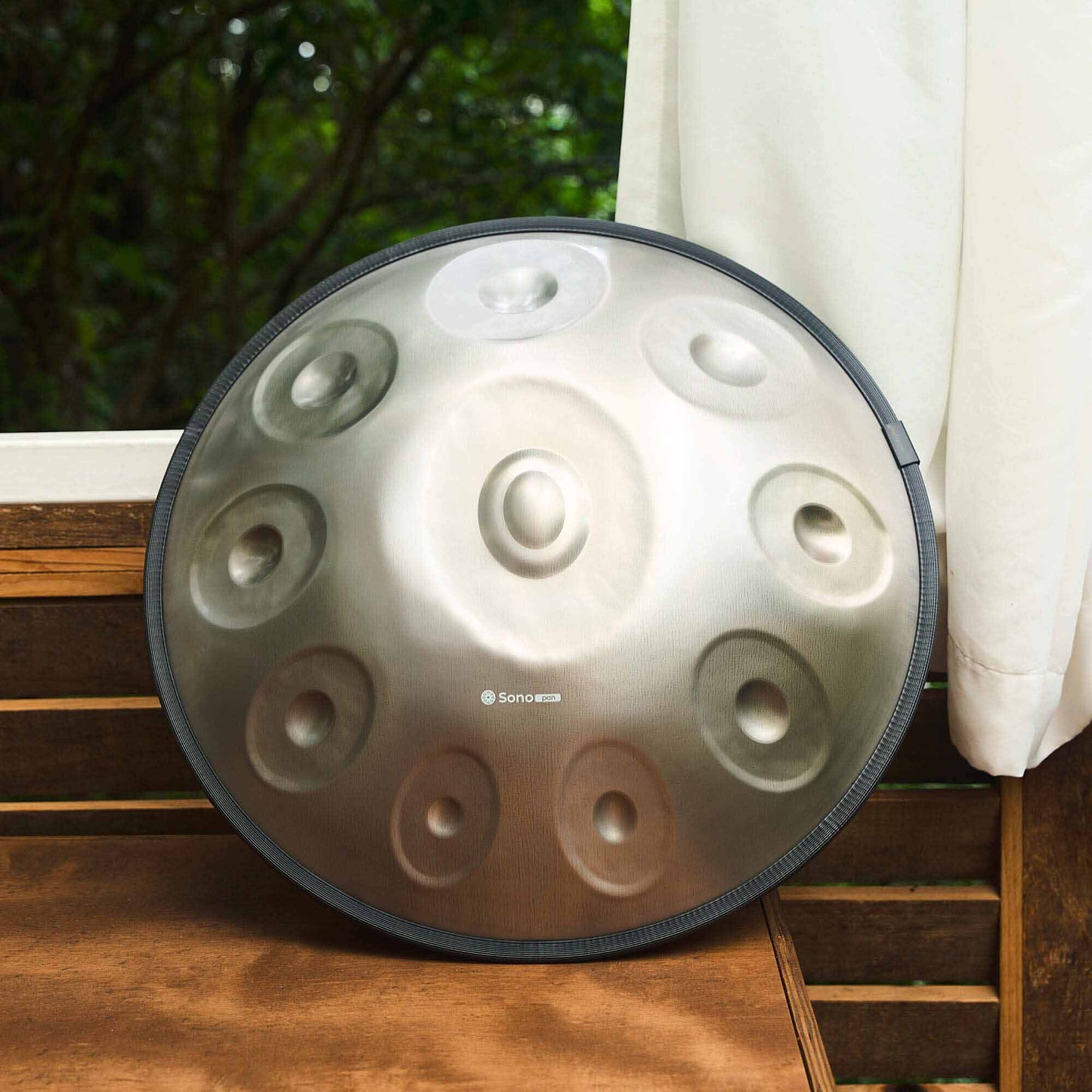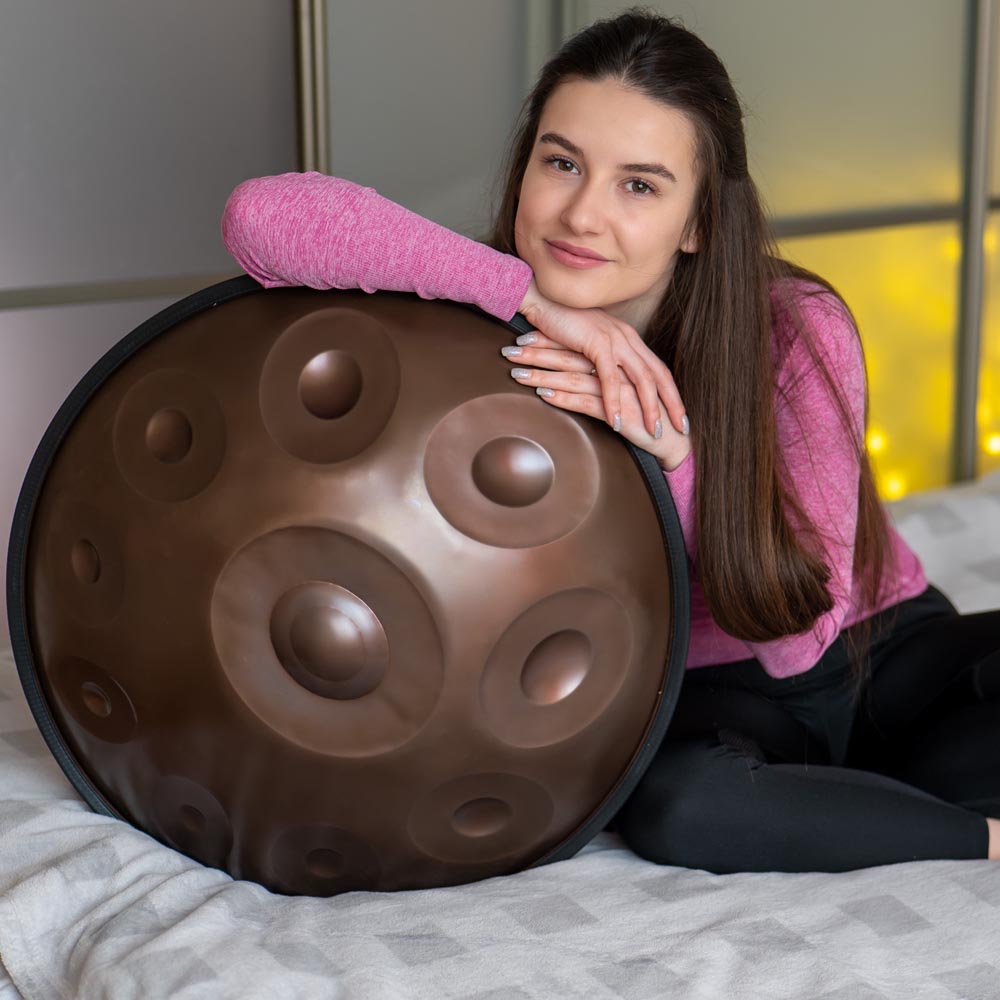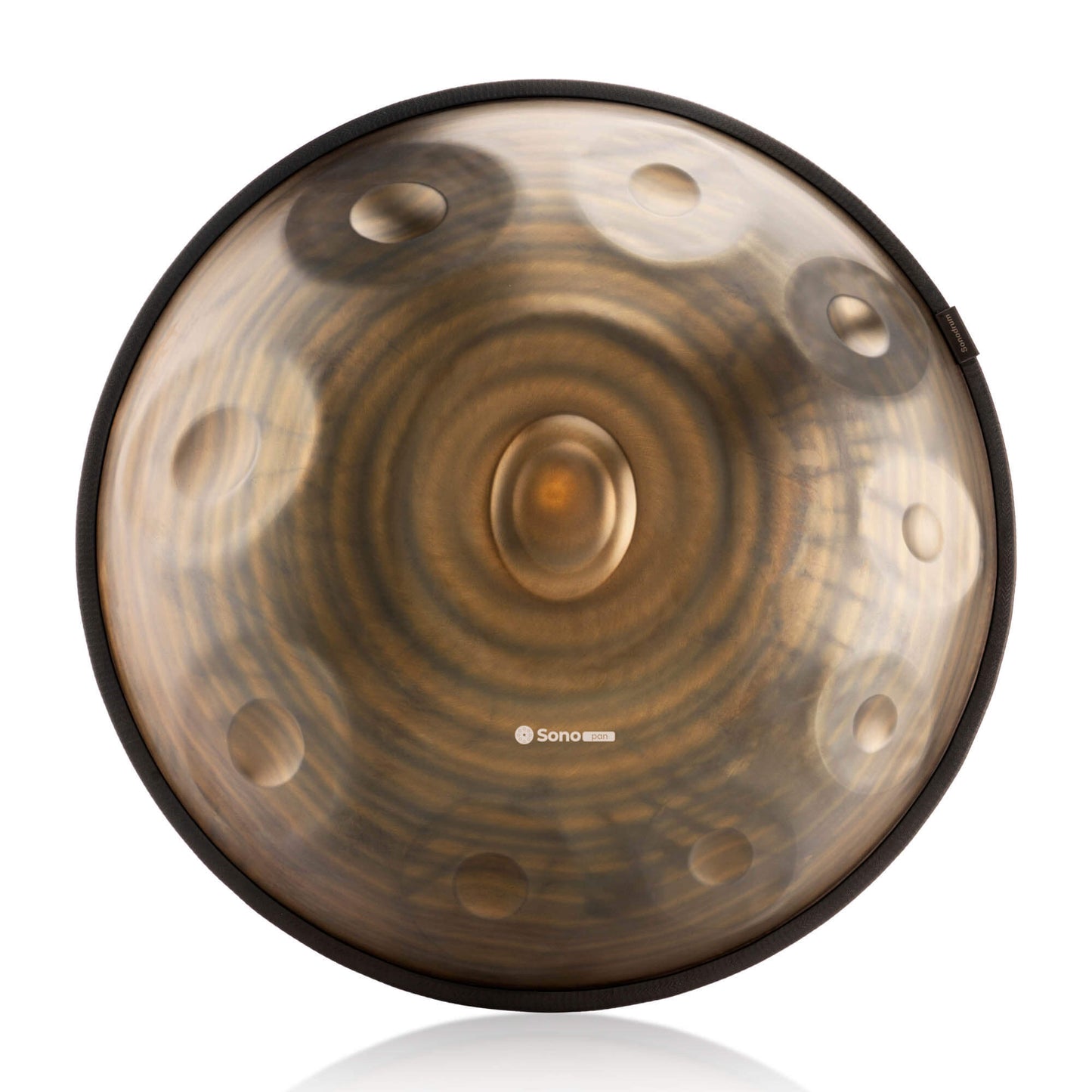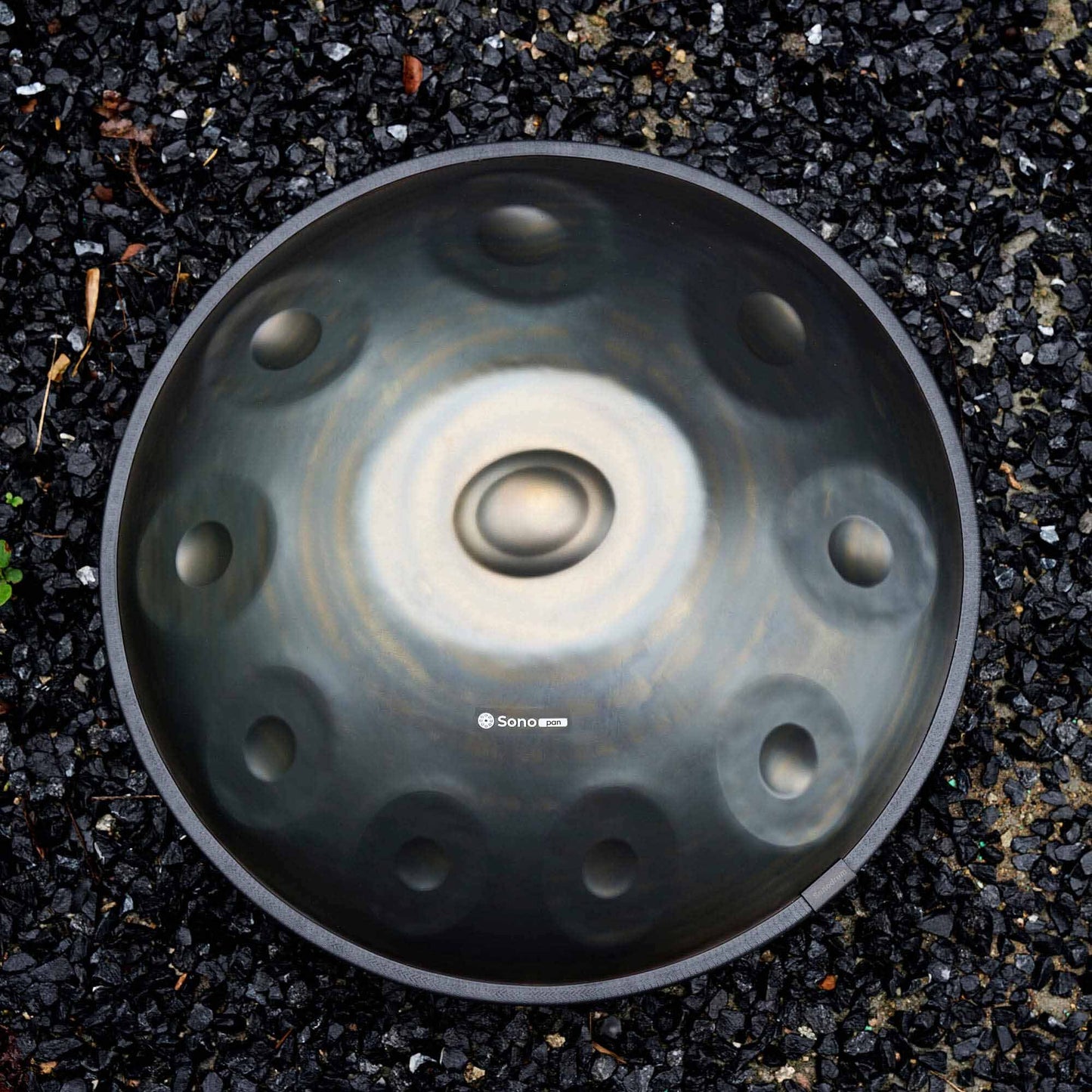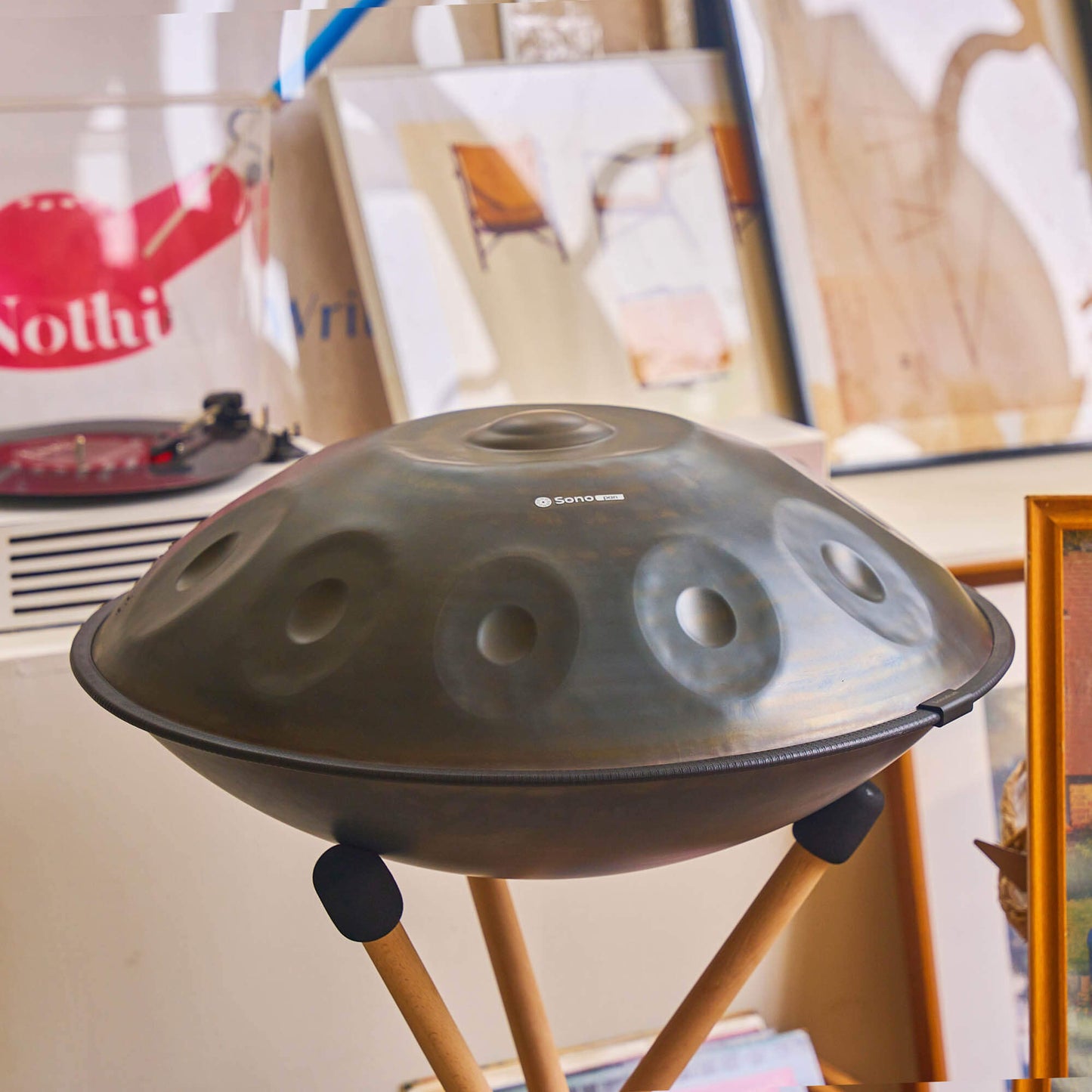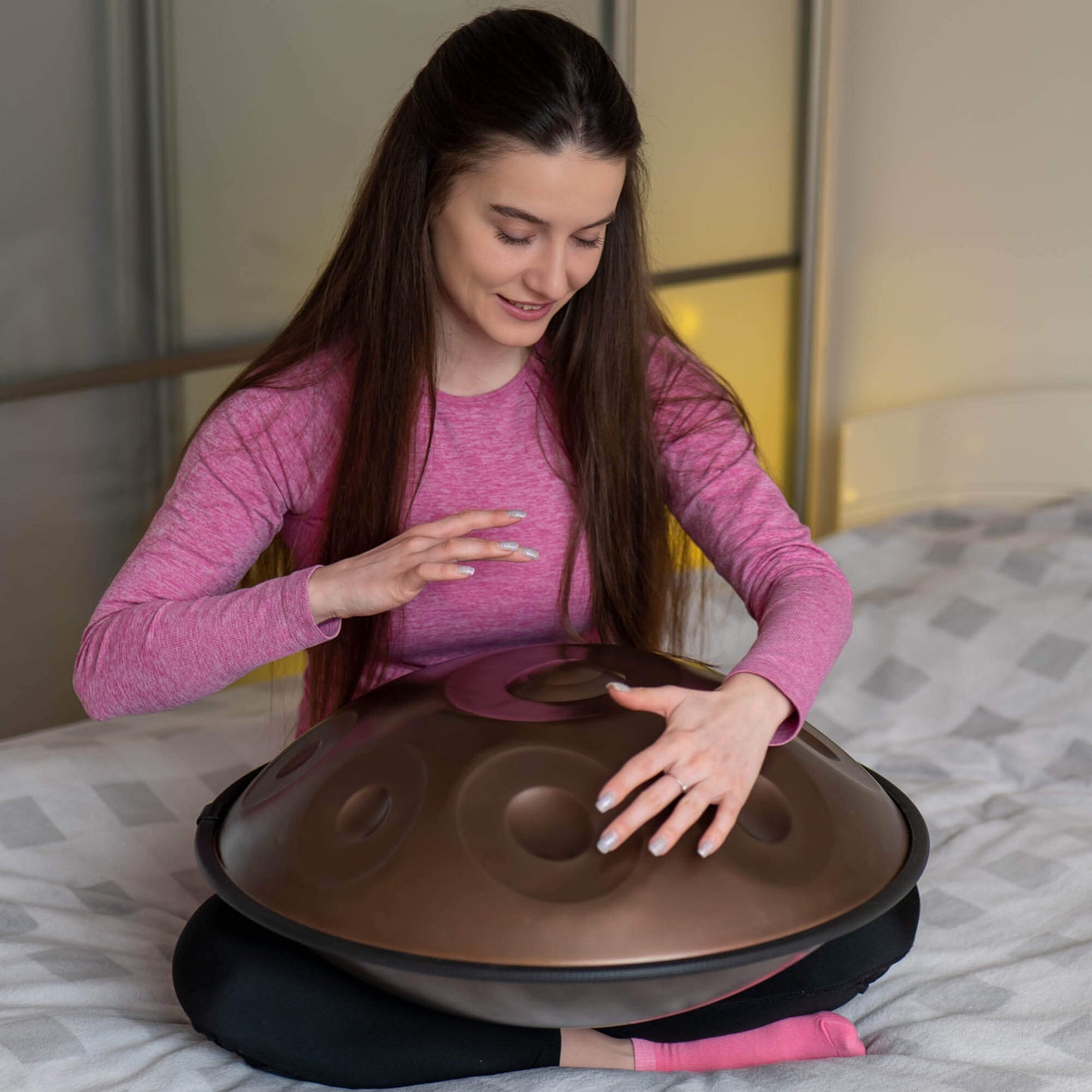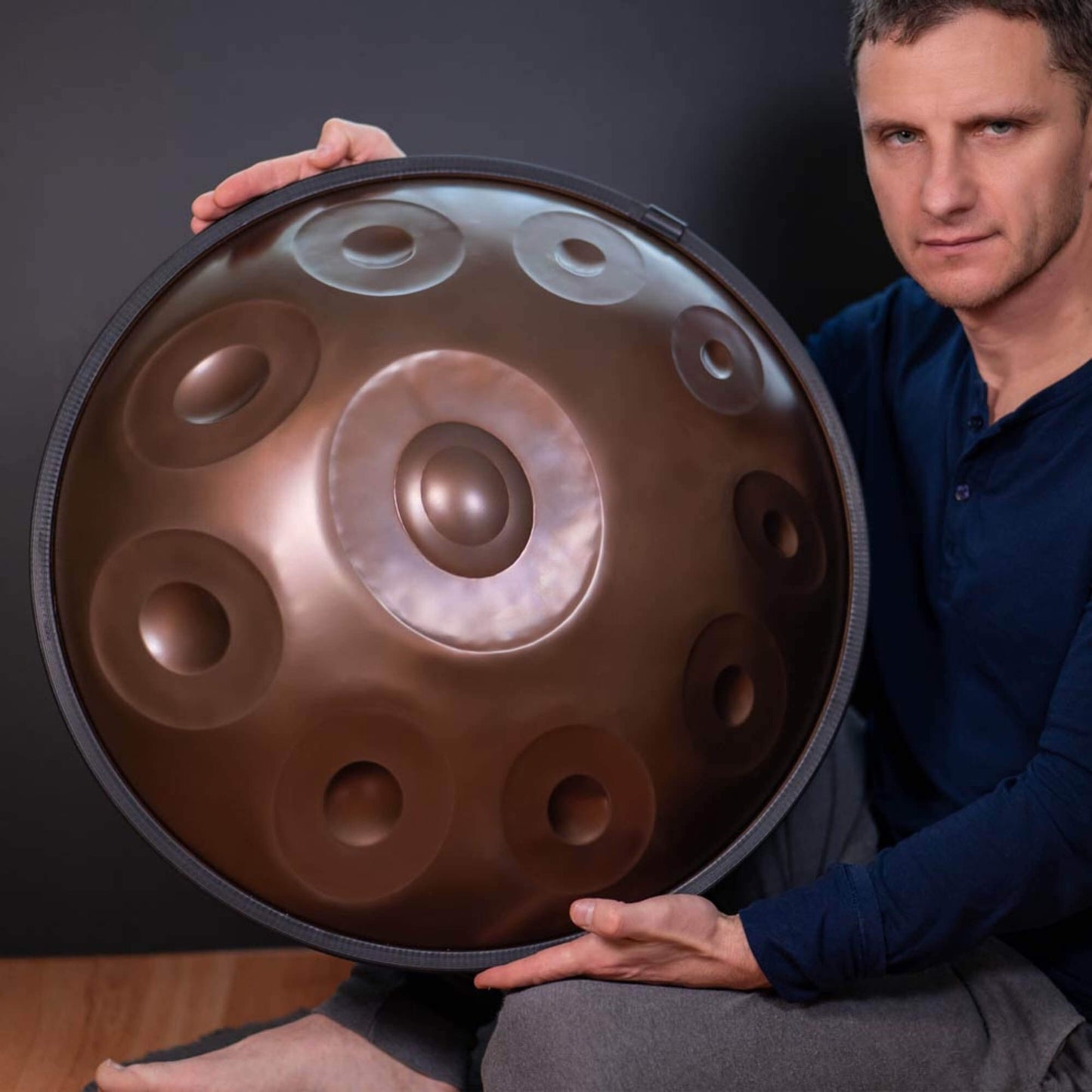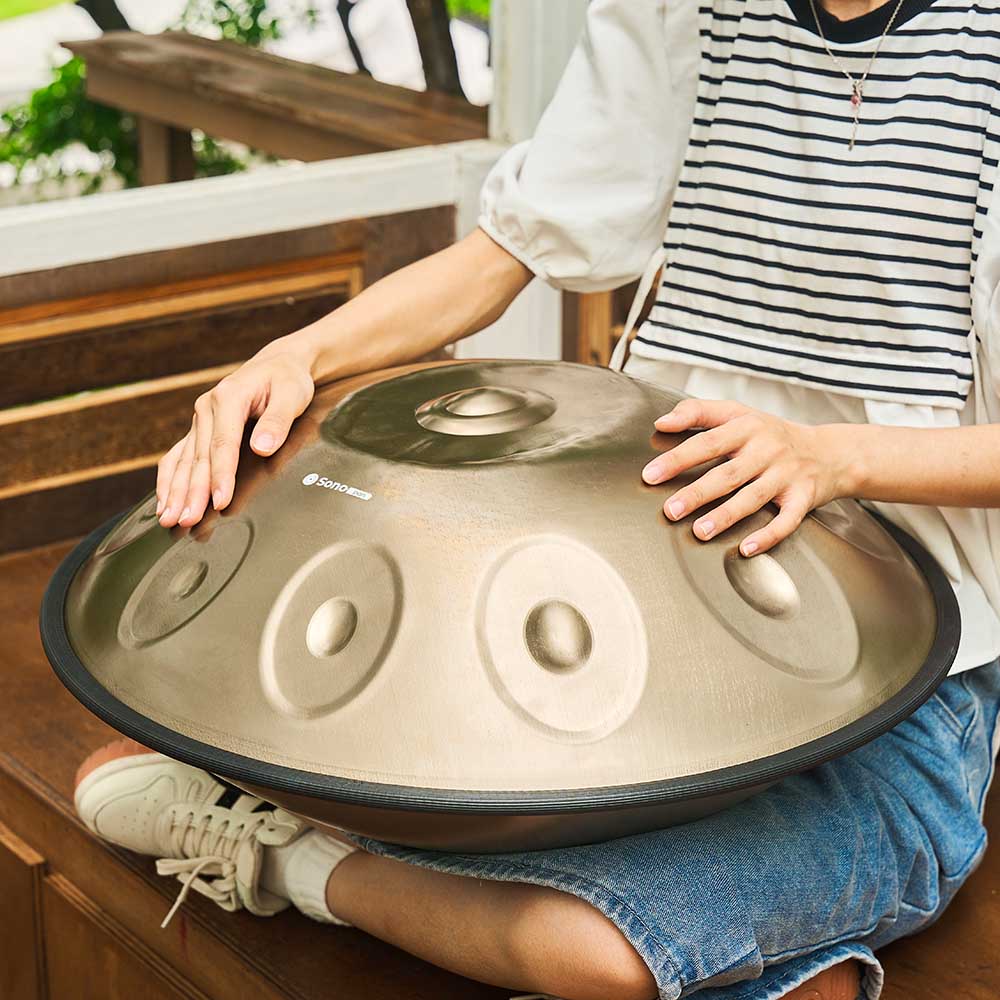 Handmade to Perfection
Each of our Sonopan Handpans is meticulously crafted from high-quality materials through an intricate manufacturing process. A special surface coating not only bestows them with an elegant look but also shields them from wear and tear and adverse conditions.
Our skilled craftsmen tune each product by hand, producing the distinctive sound that is cherished by music enthusiasts.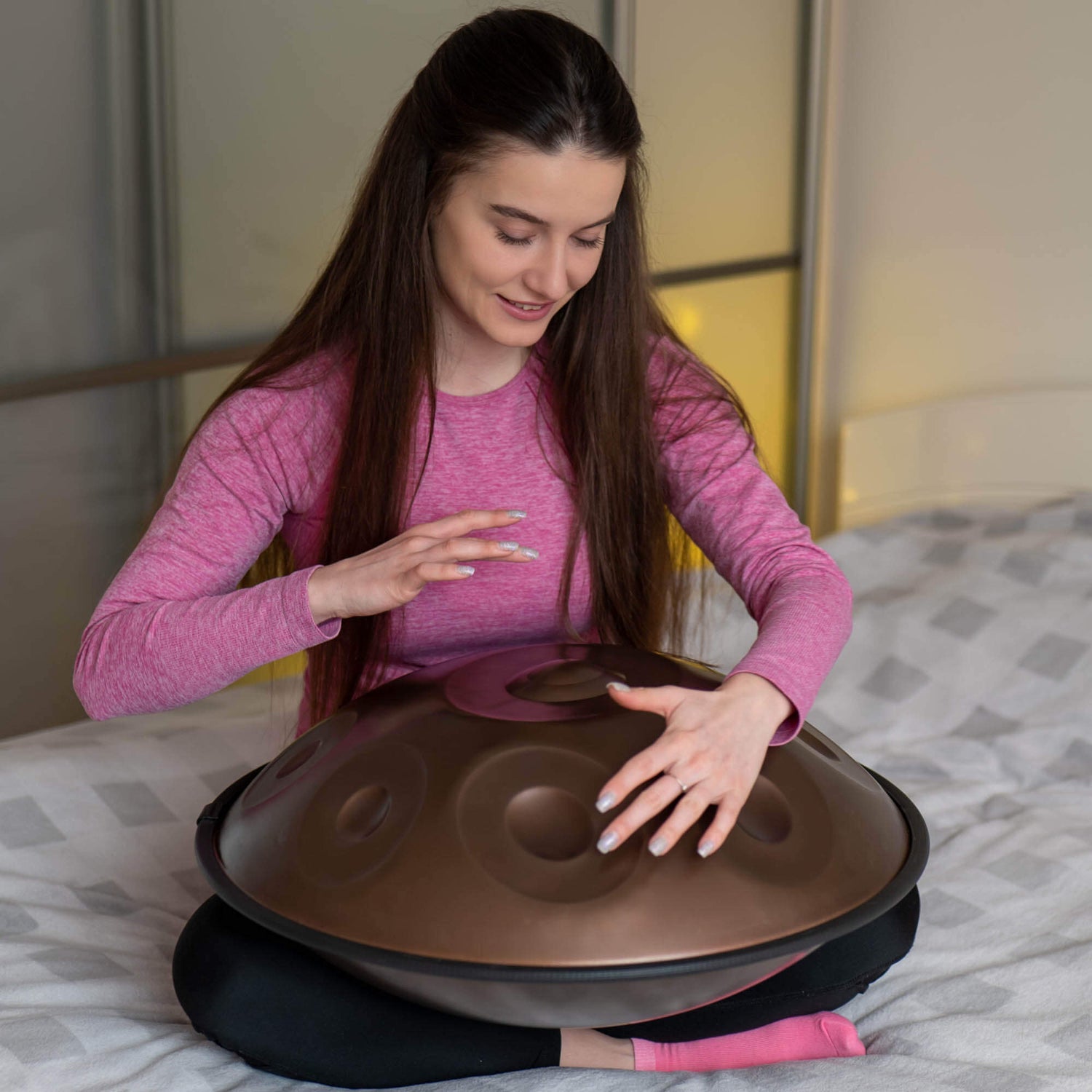 Experience Relaxation
Discover the world of relaxing melodies - even without prior musical knowledge! Dive into the harmonious and meditative sounds of Sonopan, granting you moments of relaxation and peace after stressful days. Sonodrum ensures effortless play, even for beginners without musical experience. Its ease of learning is suitable for all ages, and you'll soon discover the joy of playing music.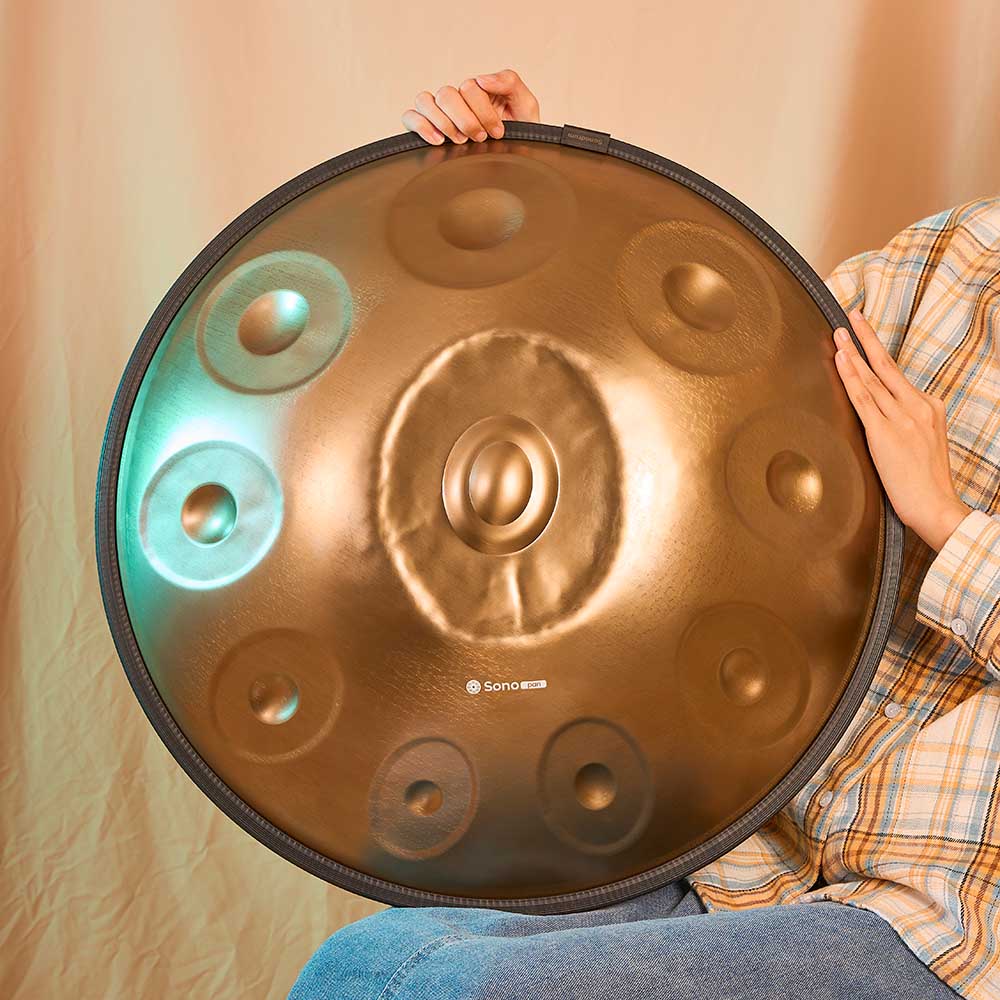 100% Money-Back Guarantee
With our 100% Money-Back Guarantee for your Sonopan Handpan, we aim to offer you complete peace of mind. Your satisfaction is of utmost importance to us. If, for any reason, you aren't fully satisfied, rest assured that we stand firmly behind our products. We wish to provide you with a hassle-free shopping experience and ensure that you can delve into the inspiring soundscapes of our Sonodrum products with full confidence.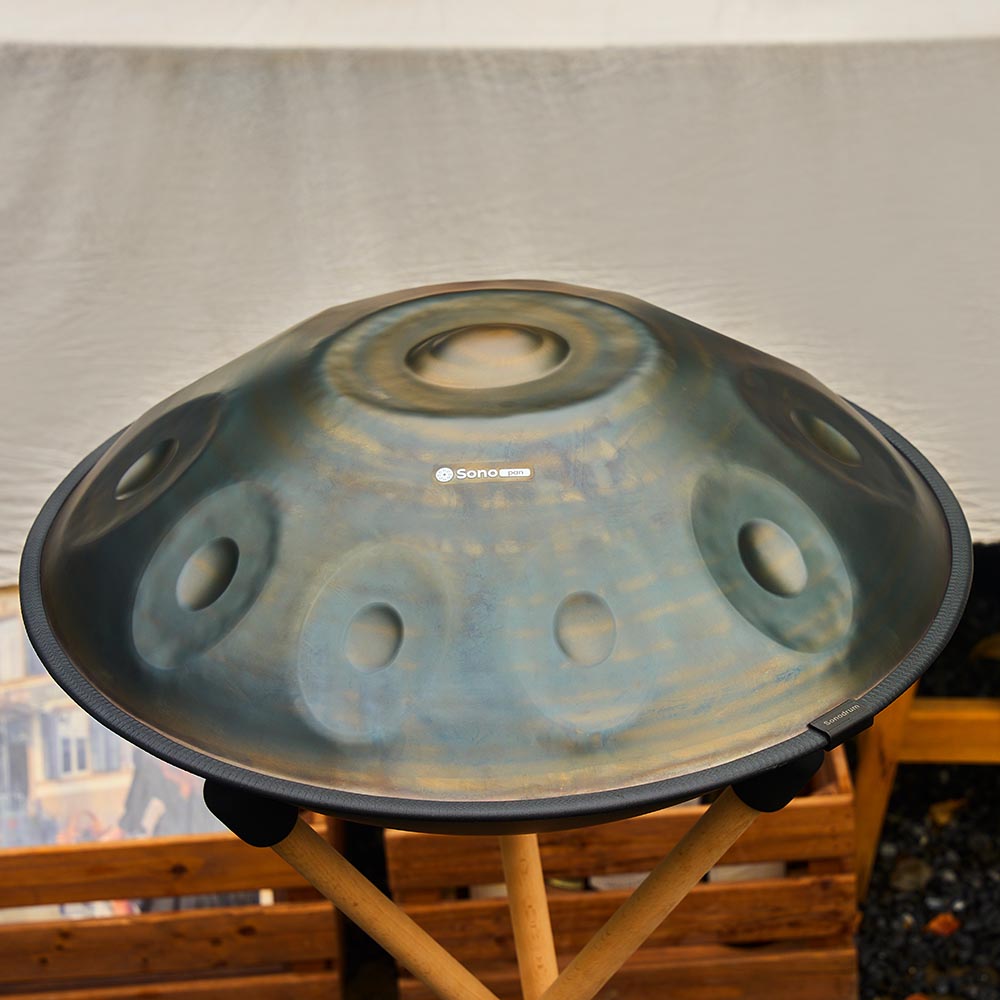 Fast Delivery
Once ordered, your Sonopan Handpan will be swiftly delivered to you. If you're uncertain upon receipt, you have the option to try it out for up to 30 days and, if needed, return it.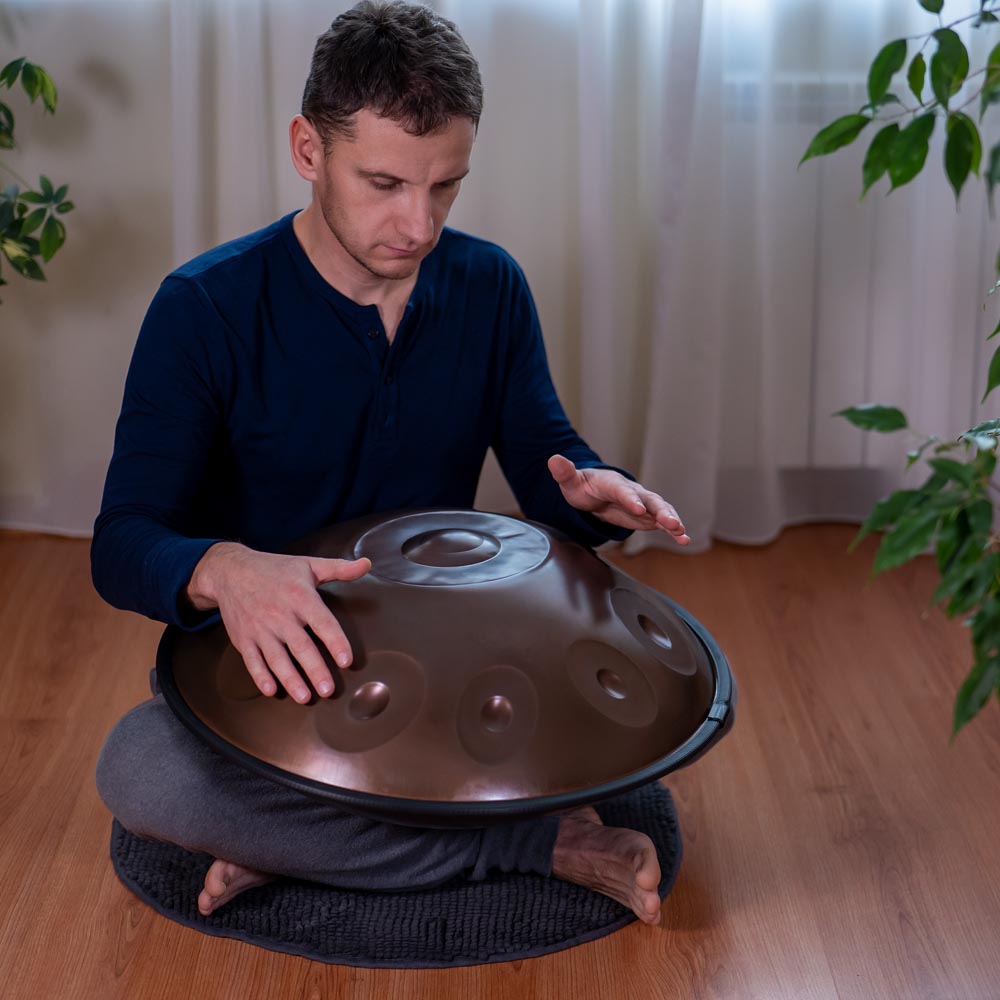 Thousands of Happy Customers
We take immense pride in being part of a thriving community of music aficionados inspired by the resonances of our Sonopan Handpan. The narratives and affirmative experiences of our customers fuel our motivation to persistently create products of the highest caliber, enriching the musical realm in unparalleled ways.