#1 Tongue Drum Store ⭐⭐⭐⭐⭐
Beautiful Design
The Sonodrum is an extremely meditative drum that helps you to find peace in the stressful world, to concentrate on yourself, to let your thoughts wander and to travel through your inner world.
Its beautiful design is also is also beautiful to look at while playing. It also comes with a stylish premium carrying case – so you can take your Sonodrum with you wherever you go!
Shop Now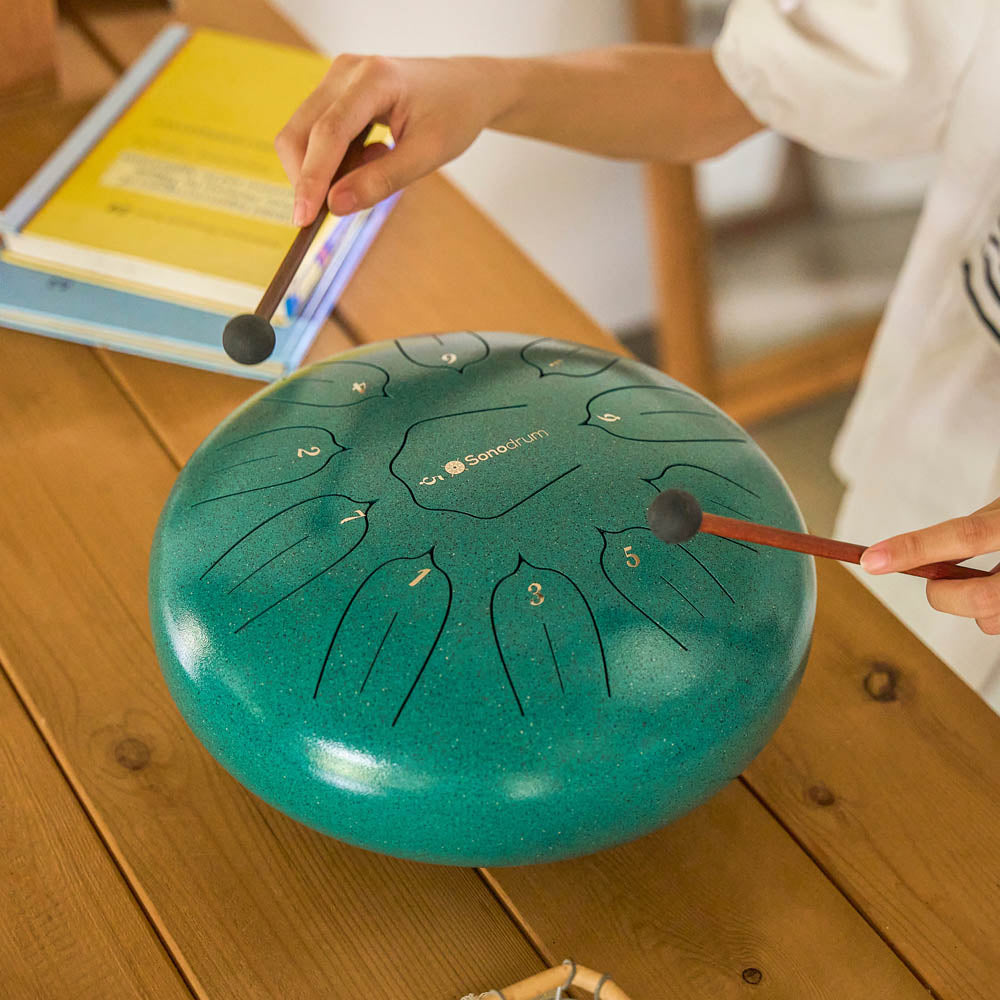 Handcrafted With Perfection in Mind
Each Sonodrum is handmade from high quality alloy steel in a complex process. It is then given a pearlescent, wear-resistant and extremely durable surface coating. This way you can enjoy your Sonodrum for a long time. Each Sonodrum is perfectly tuned by hand by our experienced master craftsmen to produce the beautiful and relaxing sound that everyone loves.
Shop Now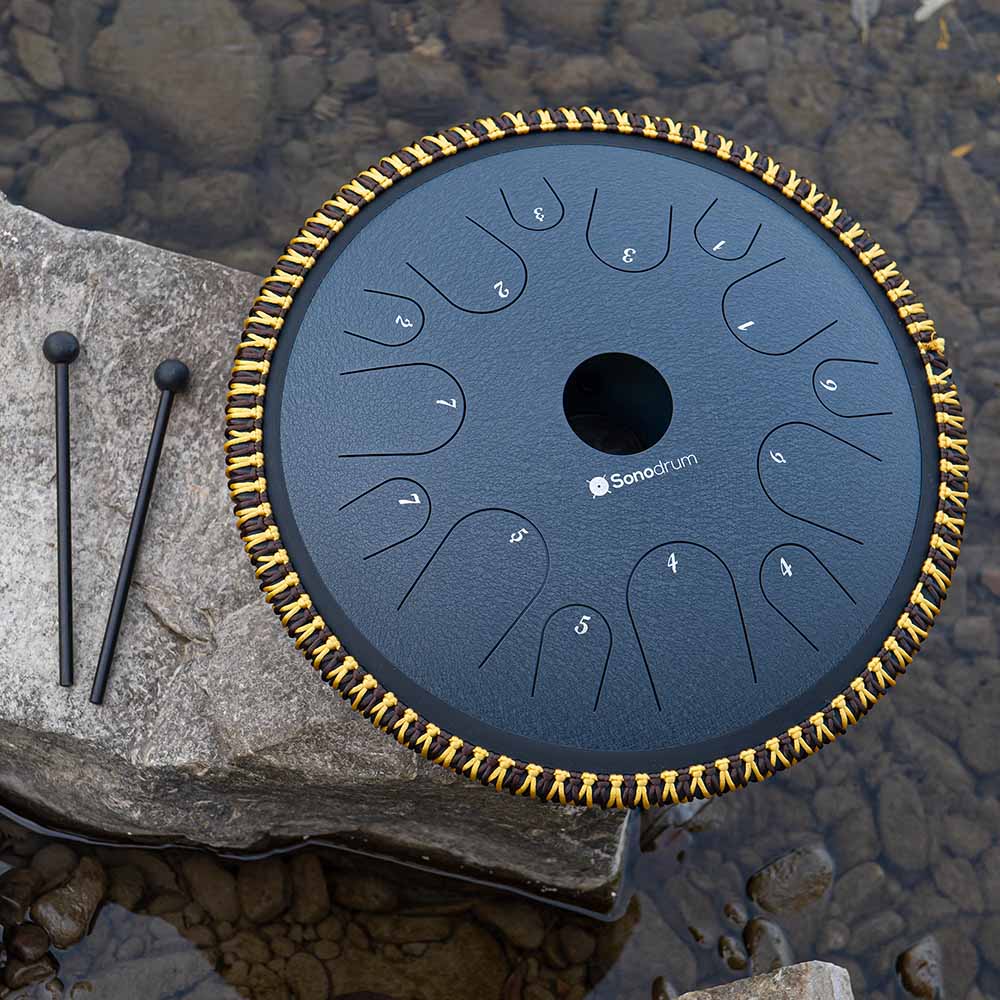 Simply enjoy soothing sounds
Our Sonodrum is a percussion instrument from the idiophone family (instruments that produce sounds by the vibration of the material itself without the need for strings, membranes or external resonators).
It is an extremely melodic, meditative instrument that is praised for its relaxing sounds and ease of playing. No special skills or several years of practice are required to play it.
Anyone, from children to experienced musicians, can use the mallets provided or simply use their hands to play beautiful melodies immediately.
Shop Now
Listen to the beautiful sound of the "Premium" Sonodrum
What our customers say about Sonodrum
Steve K.

⭐⭐⭐⭐⭐

What a cool gift for my dauther!

Johnny F.

⭐⭐⭐⭐⭐

Clear and sonorous sound!