Sonodrum Kalimba - Rosewood - Sonolimba
Regular price
$89.95
Sale price
$69.95
Unit price
per
Sale
Sold out
Offer extended until today
Liked by Lisa and 4.763+ others
● In stock
The Sonodrum Kalimba is handmade from high-quality rosewood, which is characterized by an accurate, clear sound and a good response echo. The increased density of the rosewood gives our kalimba a slightly deeper sound.

Because of its soothing melody, the kalimba is considered a wonderful instrument for relaxation, meditation and yoga. Also together with a large reed drum or hang drum, the kalimba sounds just perfect.
What is a Kalimba?

The kalimba is a handy, natural wooden block on which the individual sounding bodies made of ore metal have been integrated as a piano by the finest handwork. The arrangement of the individual sound bars produces a beautiful melody when played.

How does the Kalimba produce its sound?

The sound vibration is intercepted by the real wood block and deep acoustics are created by the opening on the back, which make up the entire sound. The flat surface on the top makes the middle and high frequencies sound clearer and purer.

"With the kalimba, you don't necessarily play by notes, but you let the melody of the instrument guide you."

Easy to play

Because of the soft, warm sound of the kalimba, you will fall in love with its timbre right away. The kalimba is played all over the world because it is easy to learn. To be able to play the kalimba, you don't need any previous knowledge or musical training. Therefore, it is easy to play even for absolute beginners.

Two variations

Our kalimba is available in 2 different versions, one with 17 and one with 21 keys. The keys are rounded and made of ore steel, for a pleasant feel. The rounded edges in the wood make it easy to hold the kalimba in your hands.

Easy to tune

The tones of the kalimba can be tuned by sliding the slats back and forth. In principle, this allows tuning to any tonal system. However, tunings are done in terms of intervals rather than steps of a scale. In the case of a diatonic scale, for example, the notes are arranged alternately to the right and left of the long center lamella. If you pluck two adjacent slats, you will hear a consonant third, if you pluck three, you will hear a triad, and so on. In free playing, therefore, secondary dissonances can only be produced by plucking a left and a right lamella, which is why it usually sounds consonant.
Specifications
17 or 21 keys - High quality Rosewood
Small and compact
Handcrafted
Rounded corners for perfect grip
Pitch/Frequency: 440 Hz
Scale: Diatonic (heptatonic)
Dimensions: 7.08" x 5.51" x 0.91" / 18cm x 14 cm x 2,3 cm
Weight: 1.21 lbs / 550g / 1.32 lbs / 600g

Included in the package:

1 x Rosewood kalimba
1 x protective bag
1 x Label for keys
1 x instruction & music book with sheet music
1 x cleaning cloth & hammer for adjustment

17 notes: the kalimba plays in the international standard C major. The melodies of the keys correspond to the following notes: D, B, G, E, C, A, F, D, C, E, G, B, D, F, A, C, E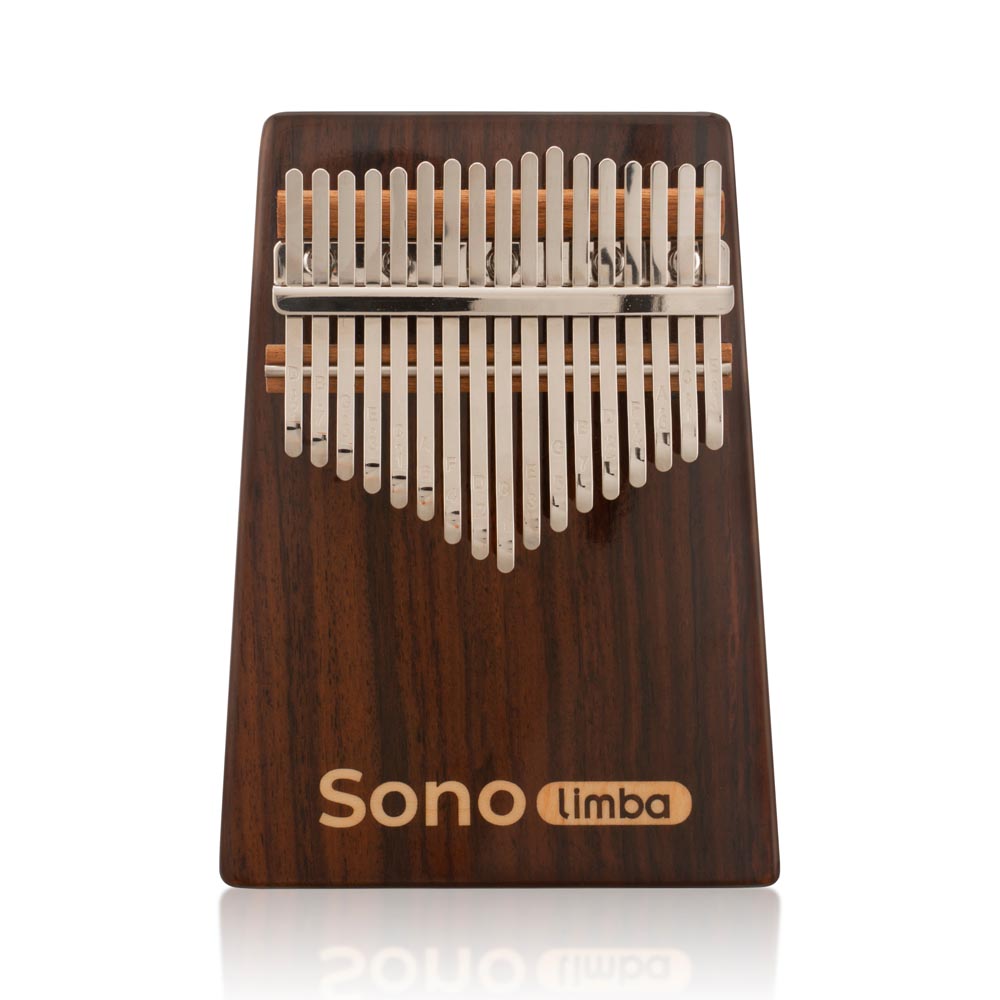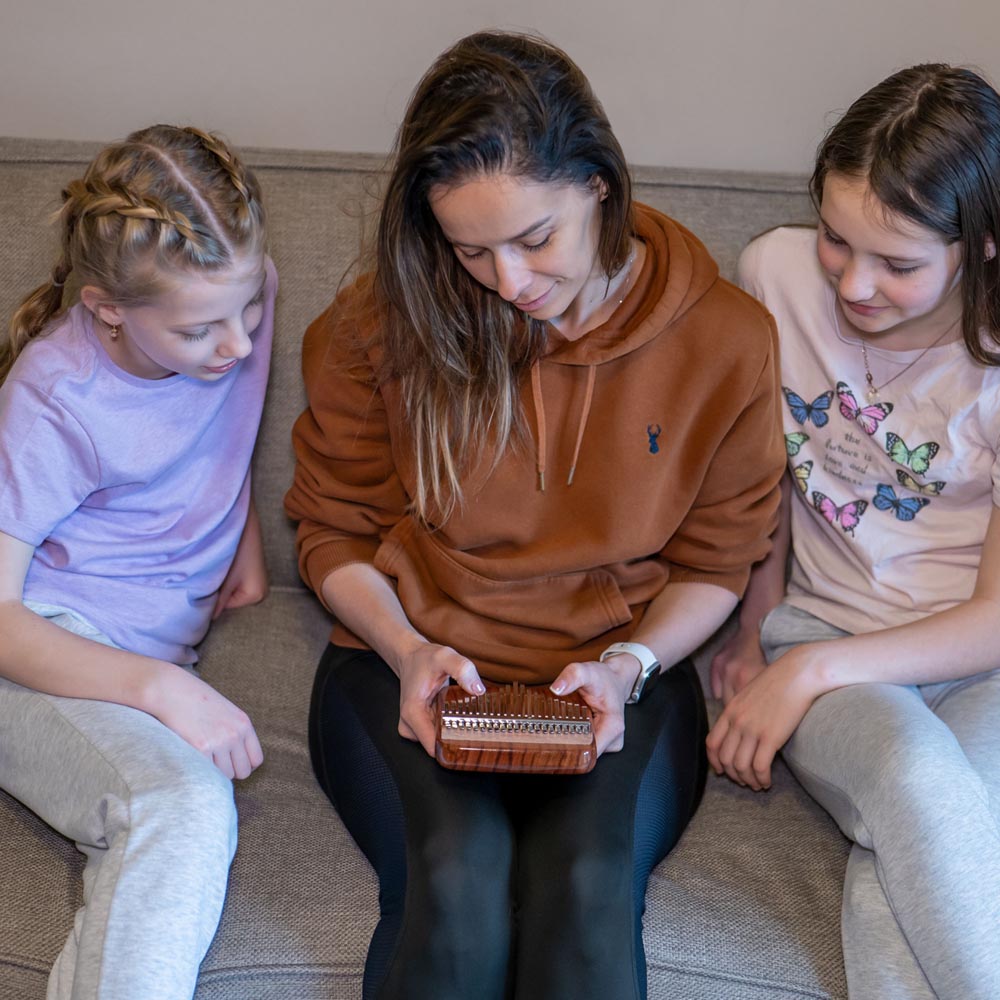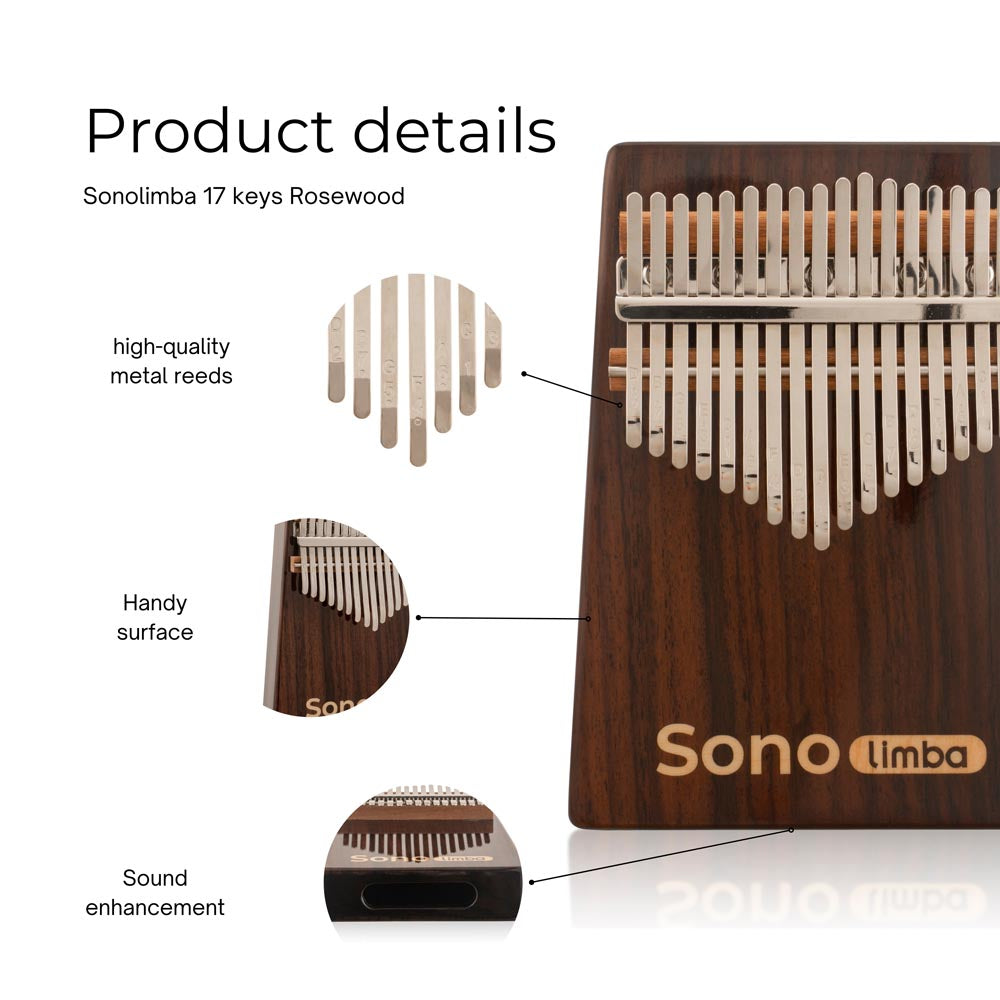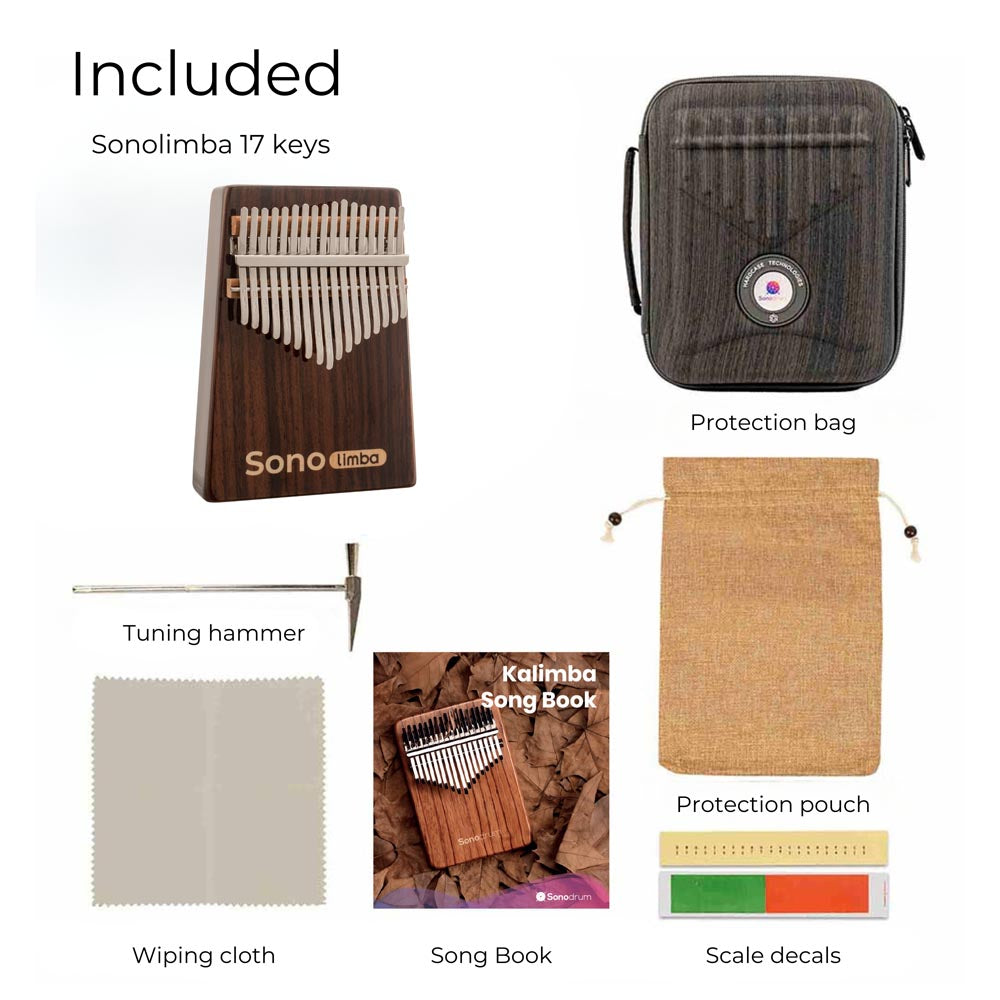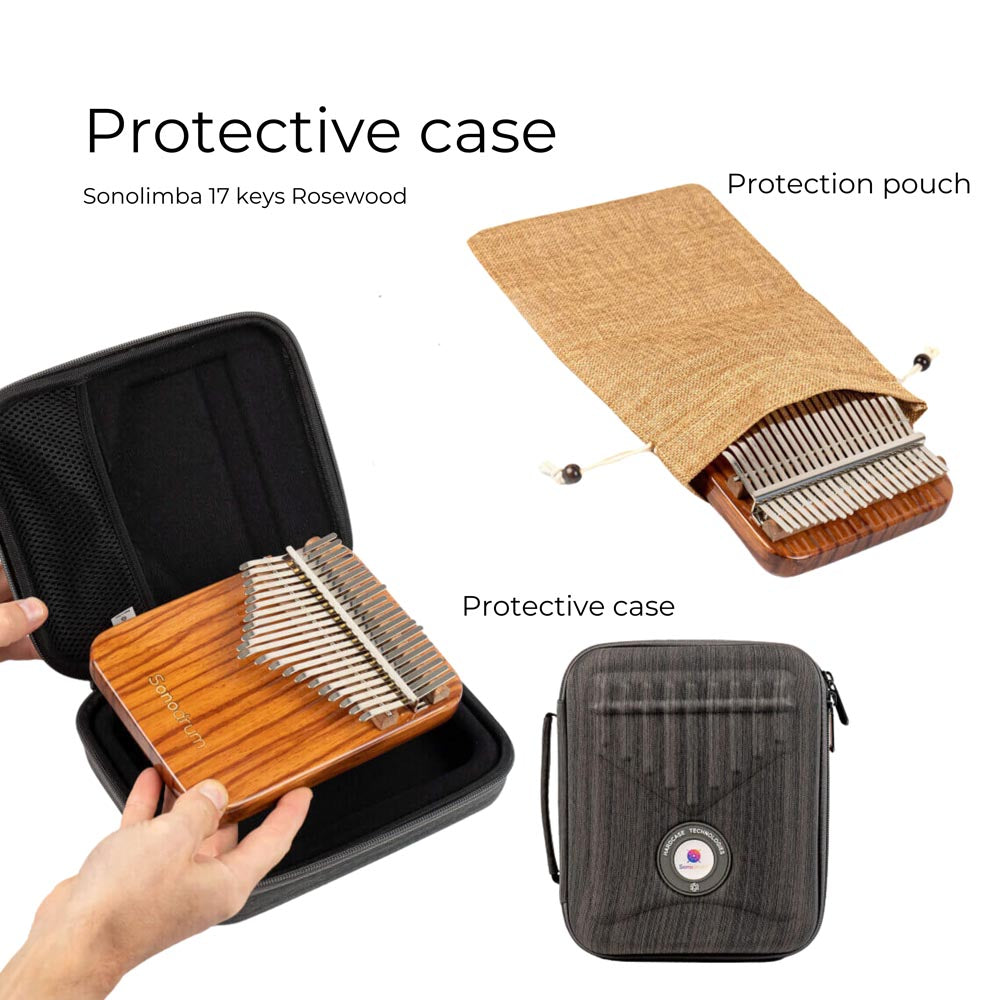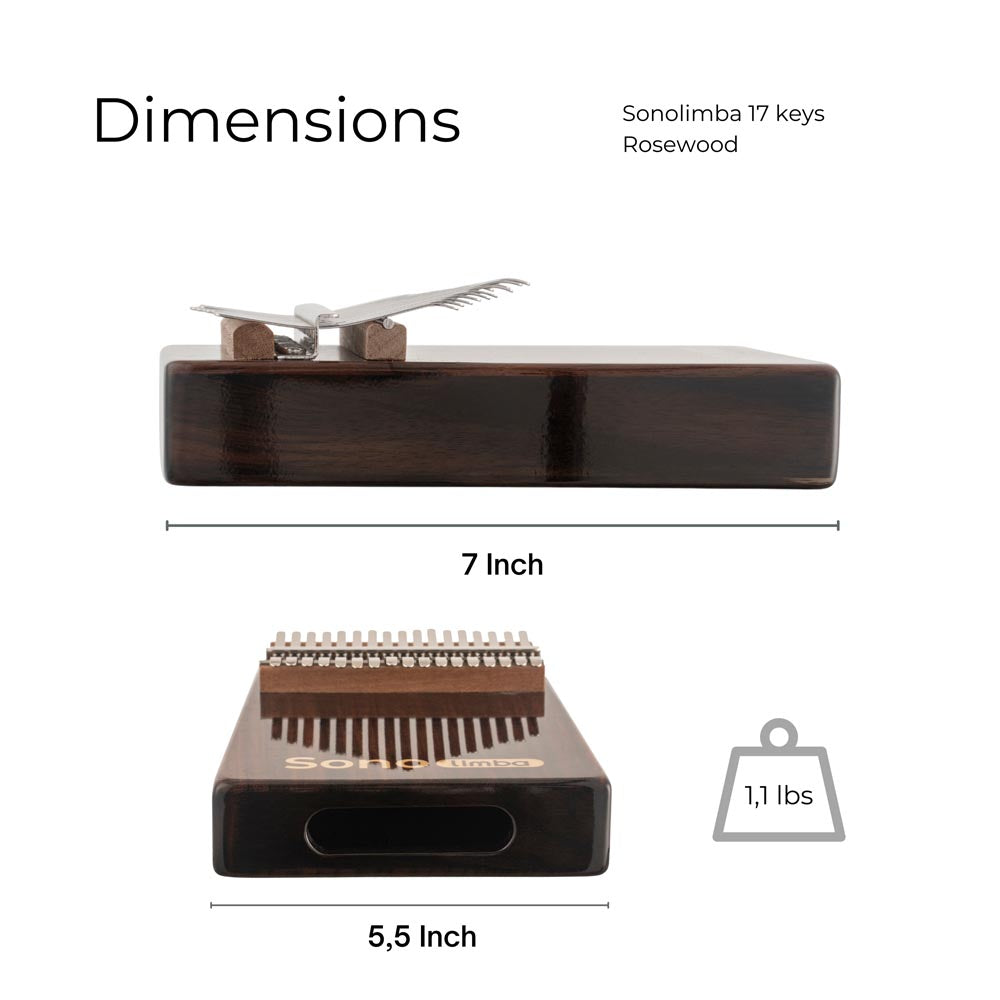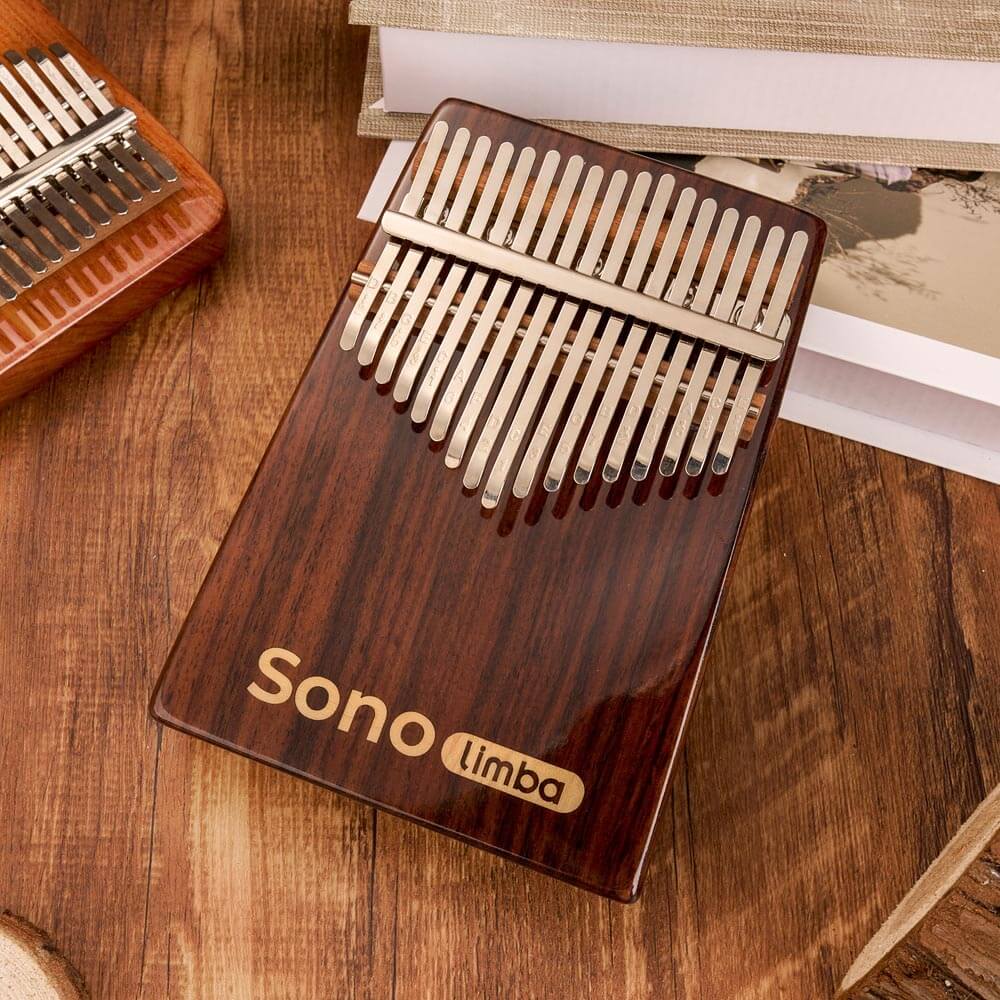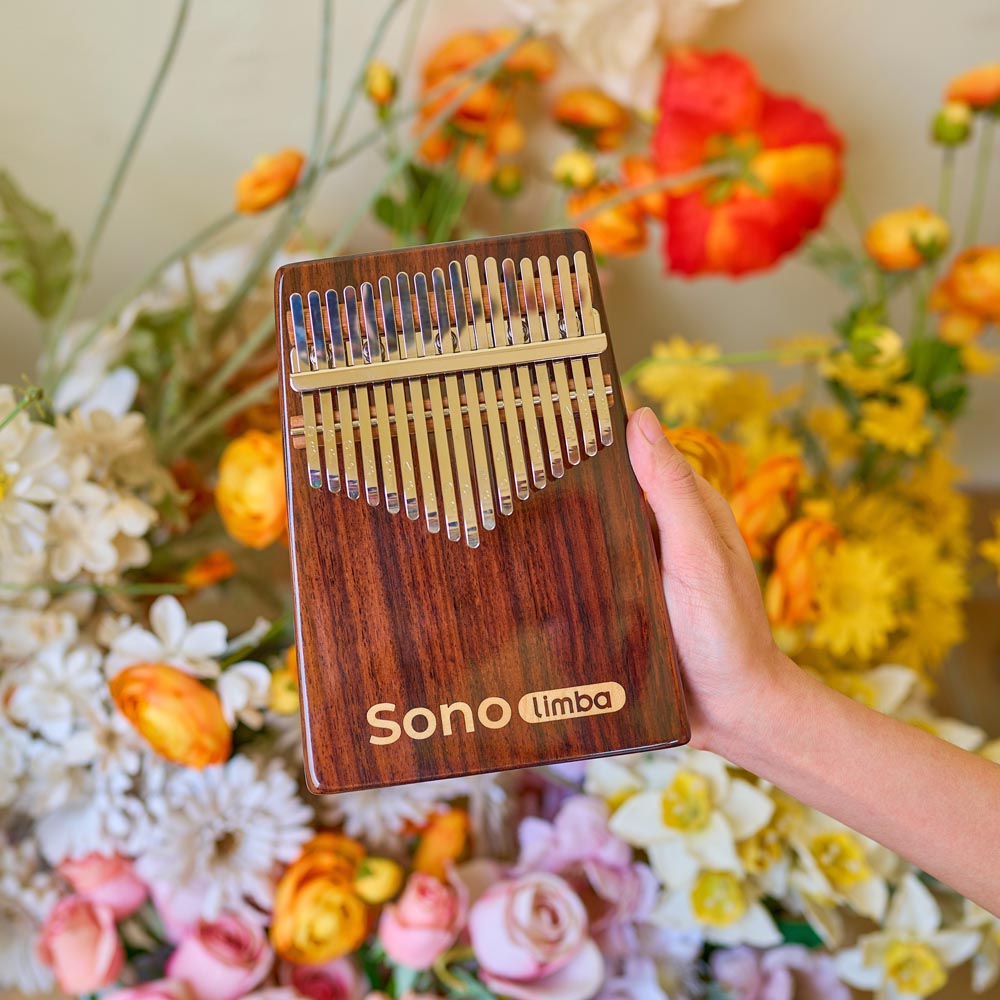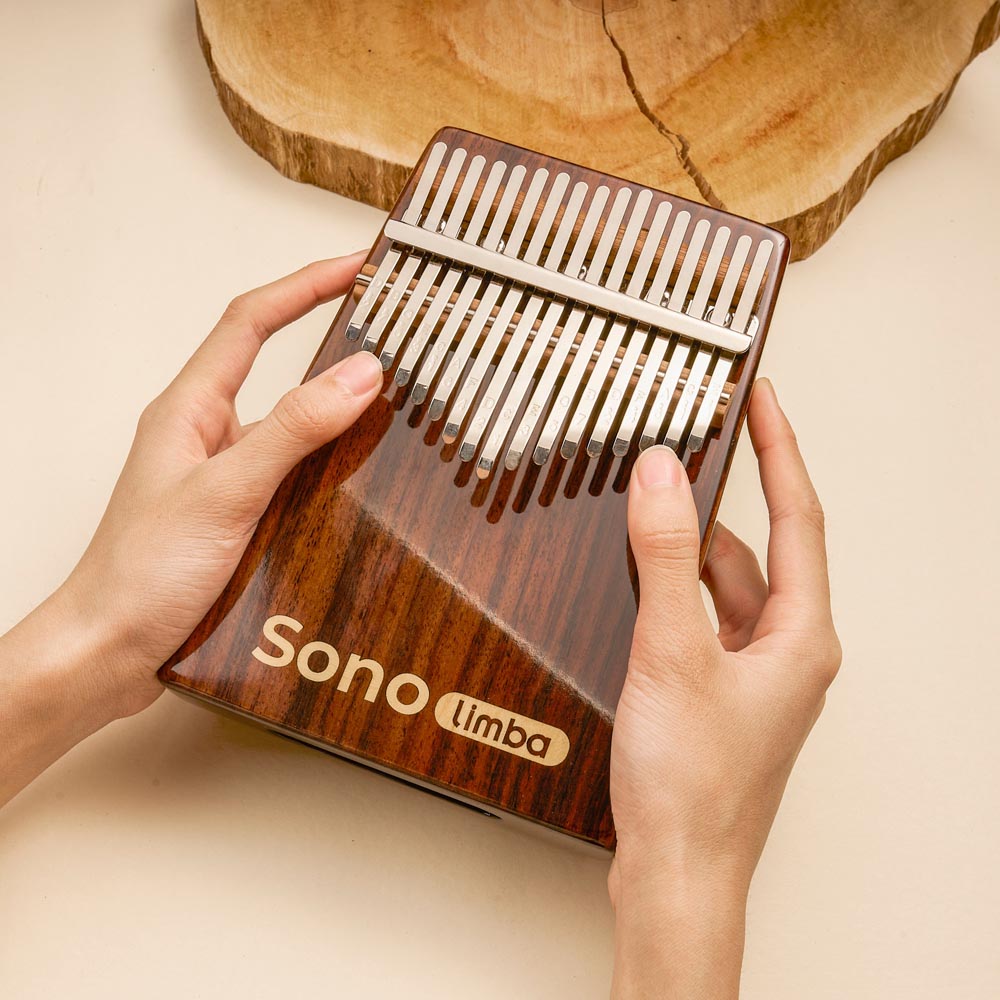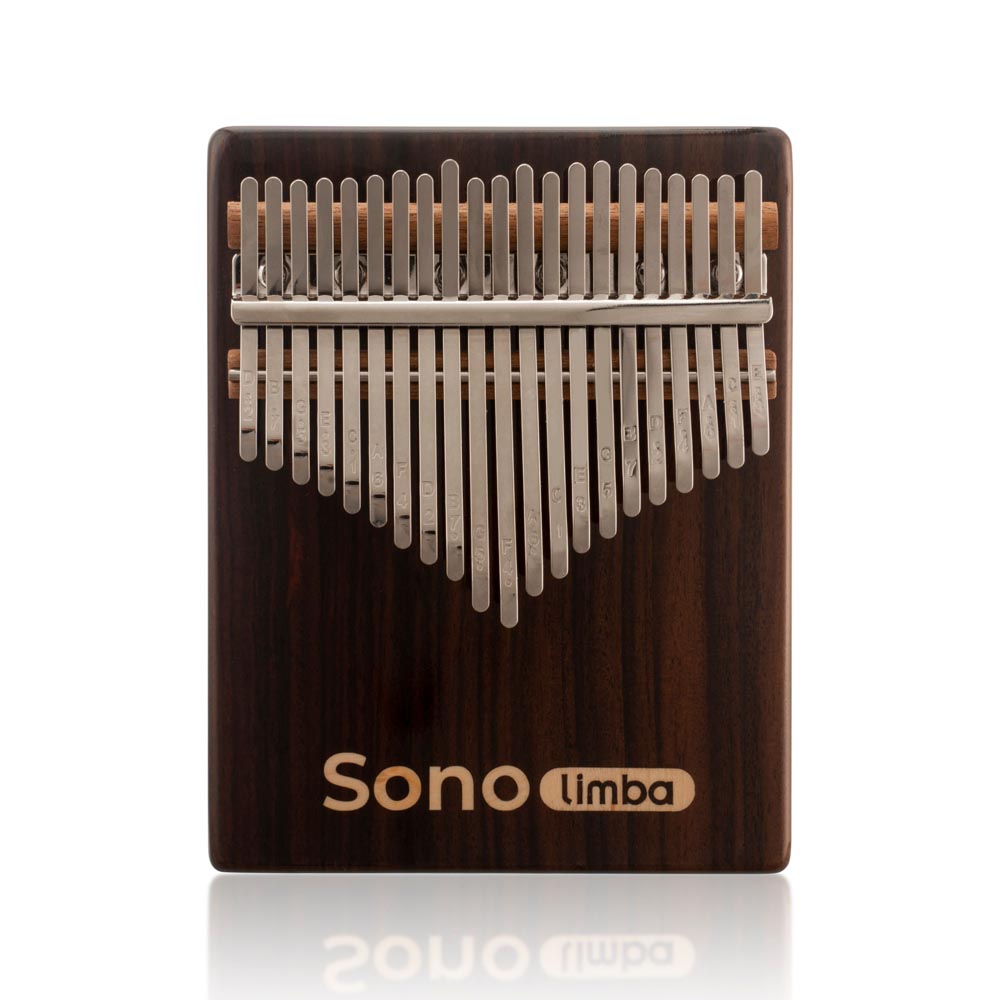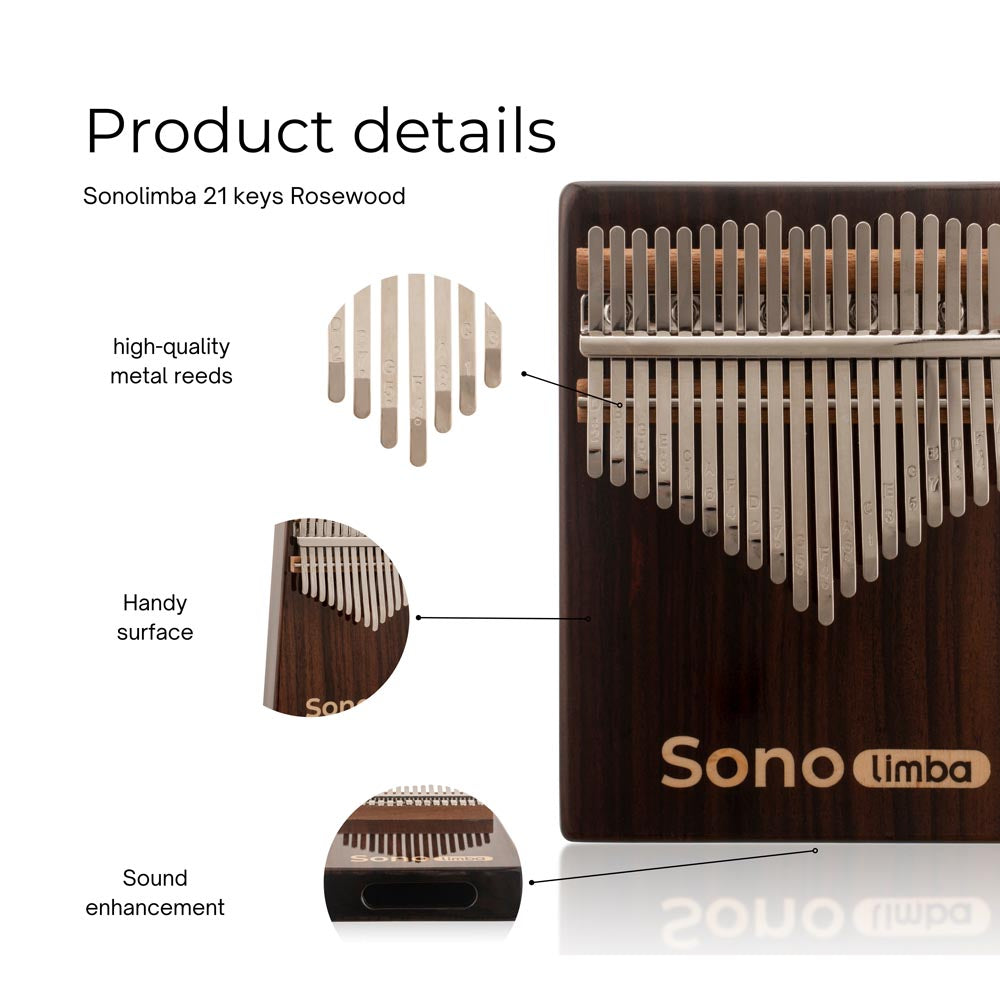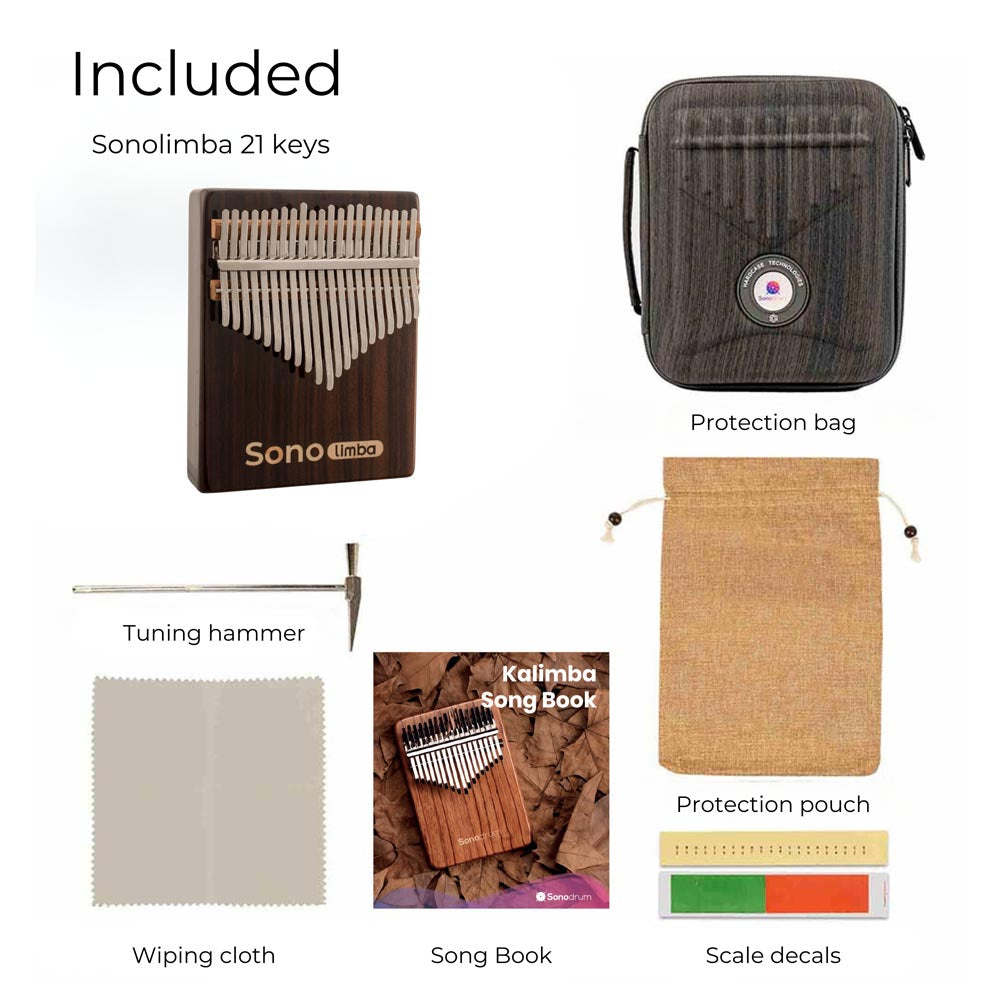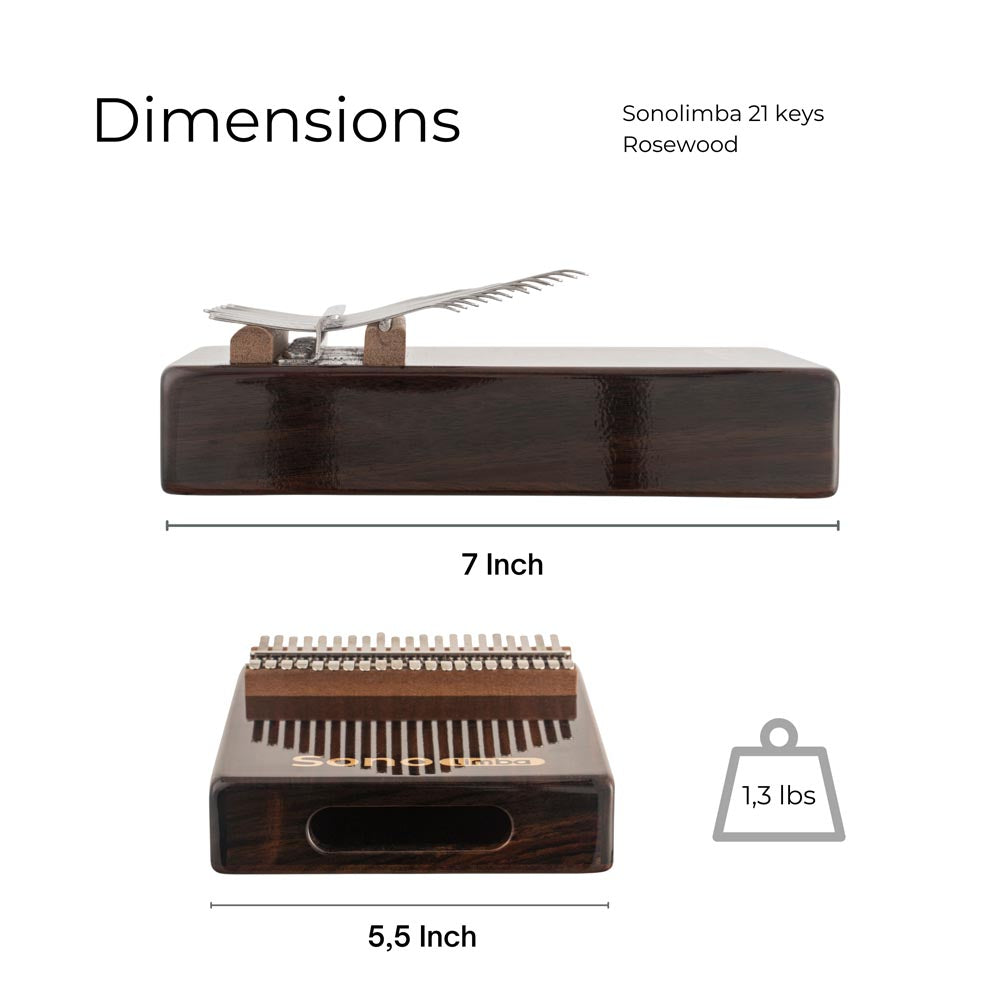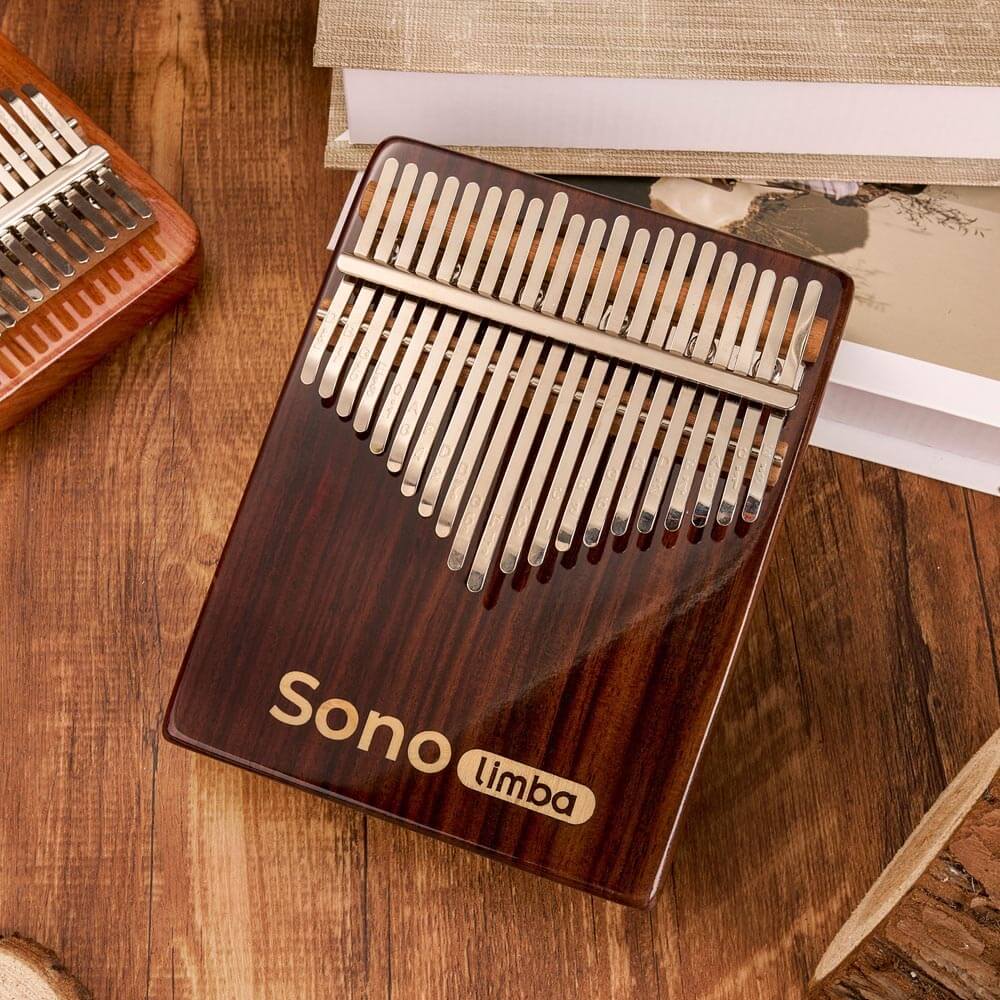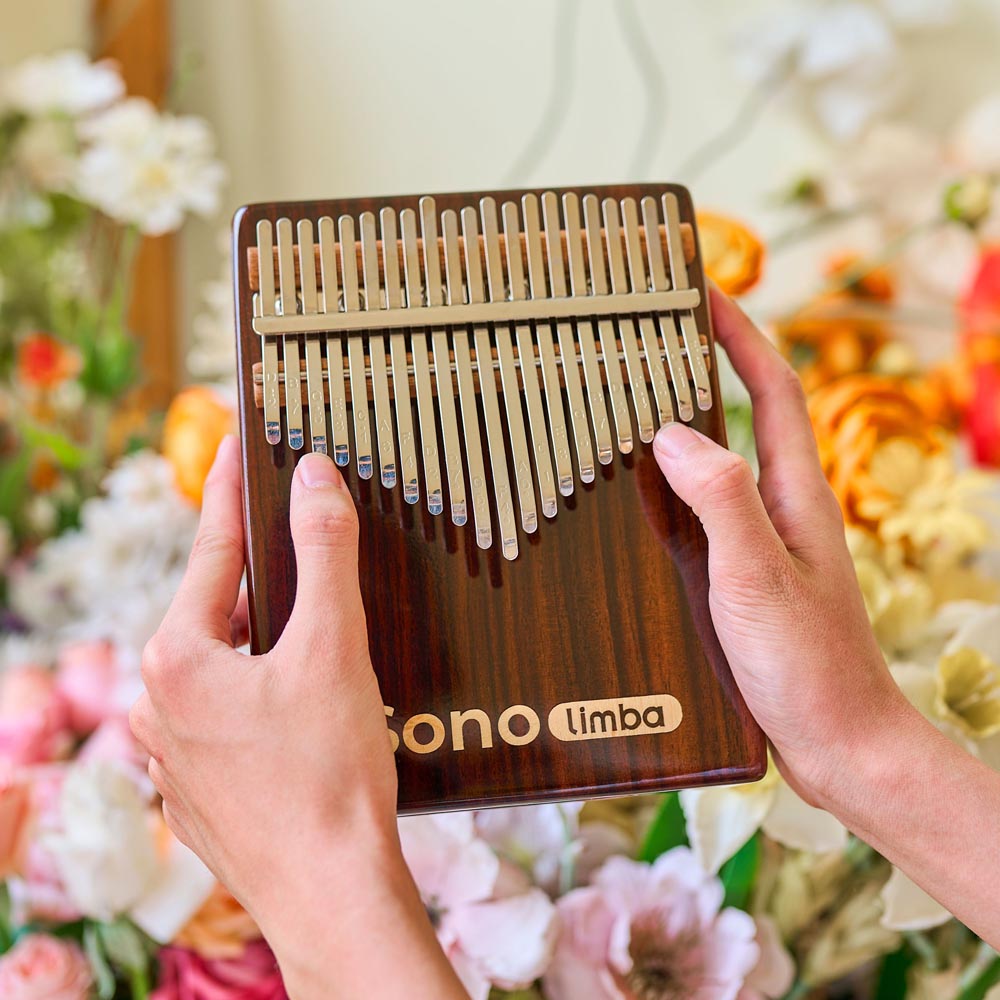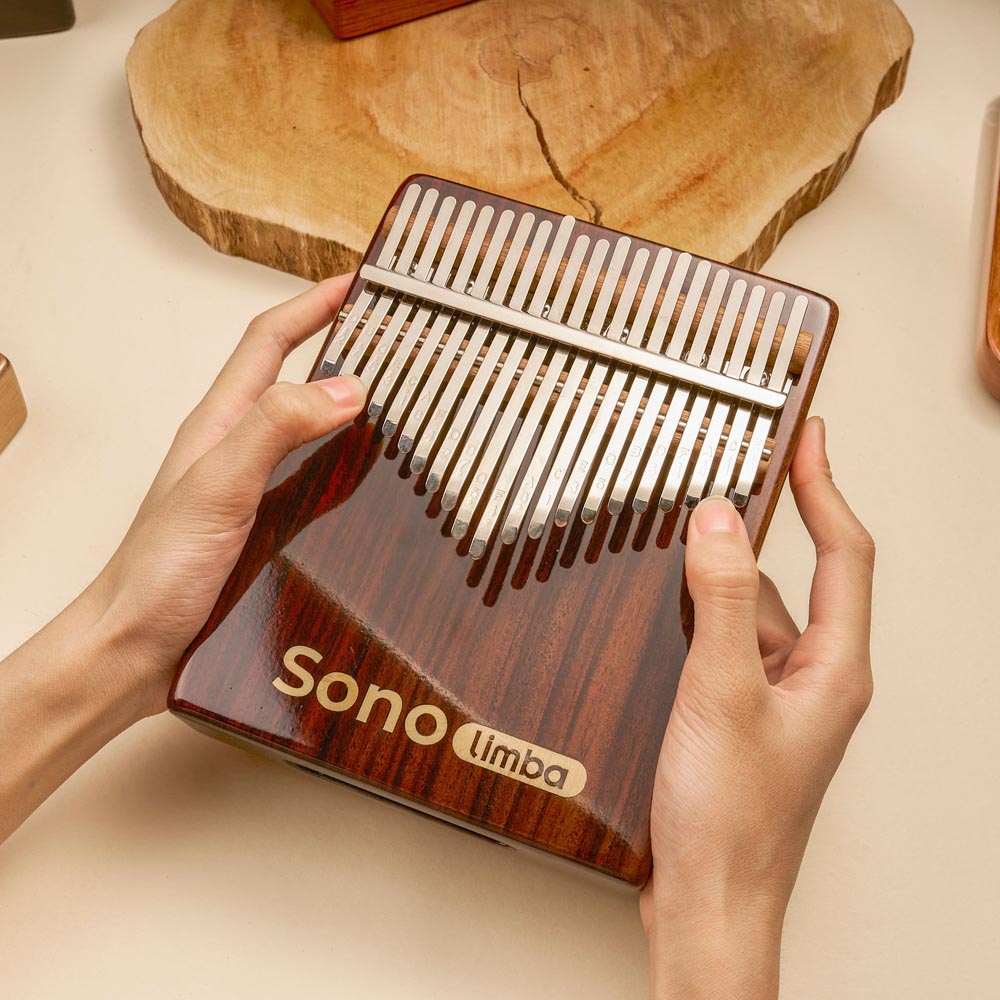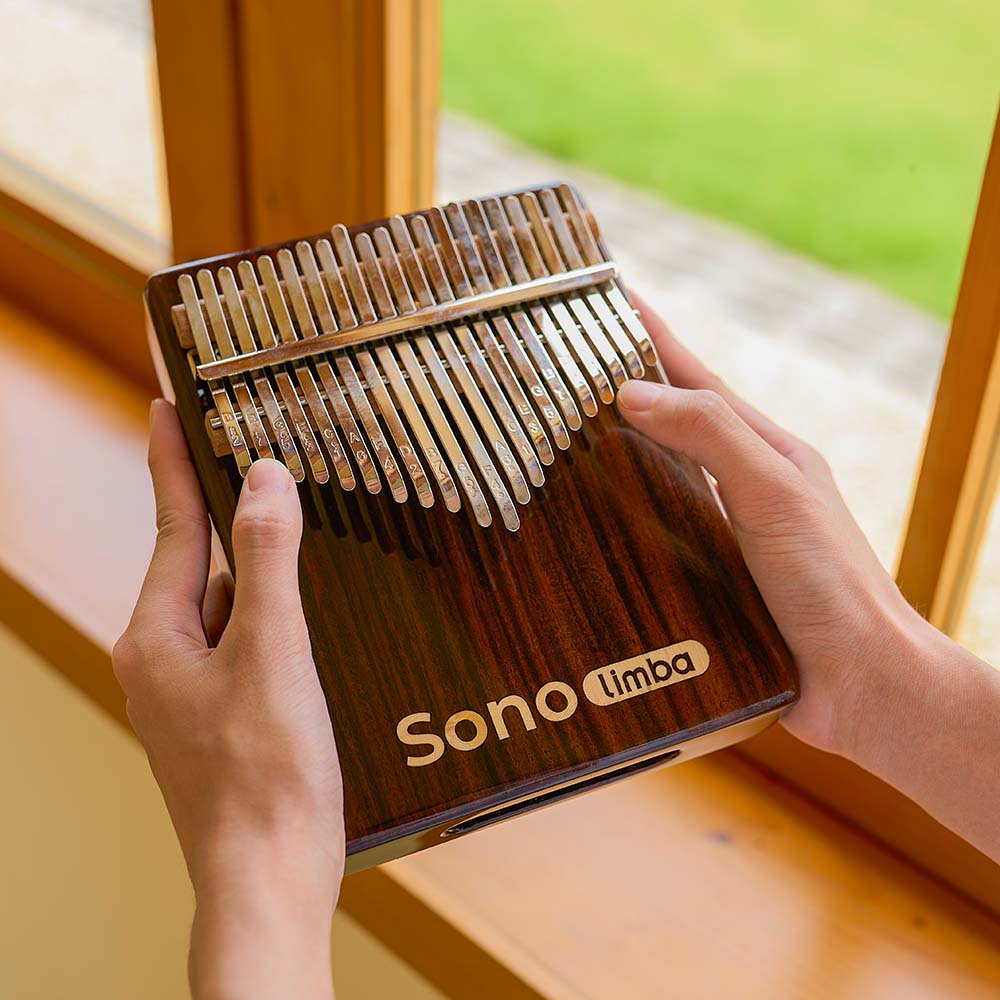 Handmade to Perfection
Each of our Sonodrum Sonolimbas / Kalimbas is meticulously crafted from premium materials through a detailed manufacturing process. A unique surface coating not only bestows them with an elegant appearance but also safeguards them from wear and tear and external adversities.
Our seasoned craftsmen hand-tune each individual product, crafting the signature sound that is adored by music enthusiasts.
Experience Relaxation
Venture into the world of soothing melodies - even without any musical background! Immerse yourself in harmonious and meditative tones that offer moments of calm and serenity after hectic days. Sonodrum ensures effortless play, even for novices with no musical experience. Its simplicity makes it apt for all age groups, and you'll swiftly discover the joy of music-making.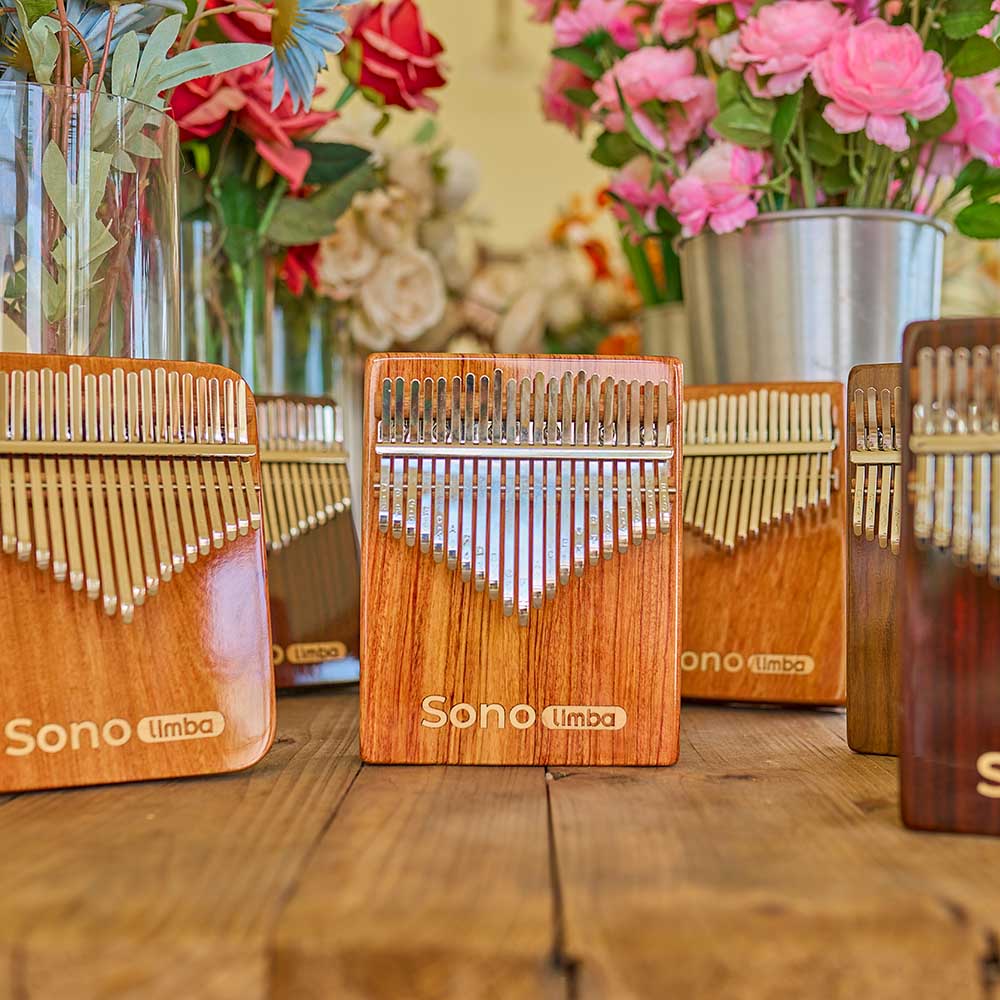 100% Money-Back Guarantee
With our 100% Money-Back Guarantee for your Sonodrum Sonolimbas / Kalimbas musical products, we aim to offer you utmost assurance. Your contentment is paramount to us. Should you, for any reason, not be entirely satisfied, rest assured that we firmly stand behind our creations. We strive to ensure a carefree shopping journey and guarantee that you can delve into the melodic universe of our Sonodrum products with full trust.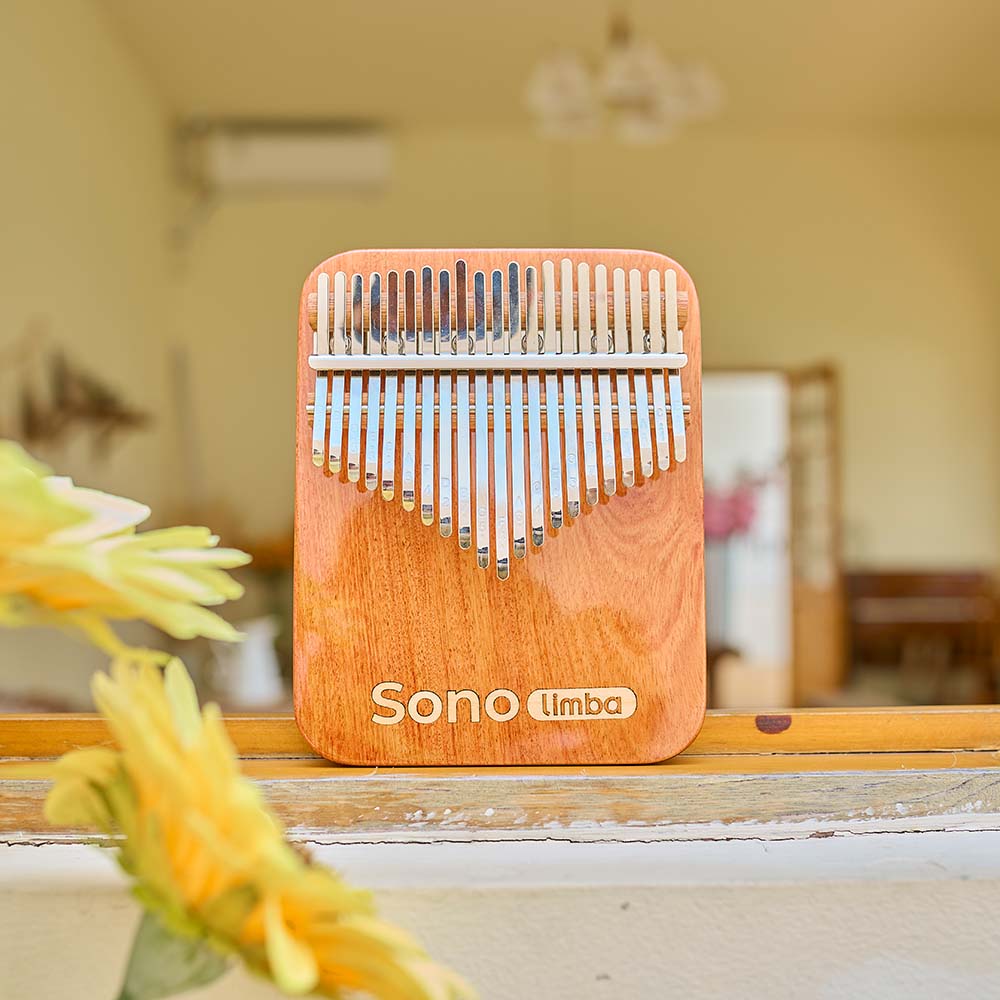 Swift Delivery
Once placed, your Sonodrum product is swiftly on its way to you. Should you have any reservations upon arrival, you have the flexibility to try it out for up to 30 days and, if deemed necessary, return it.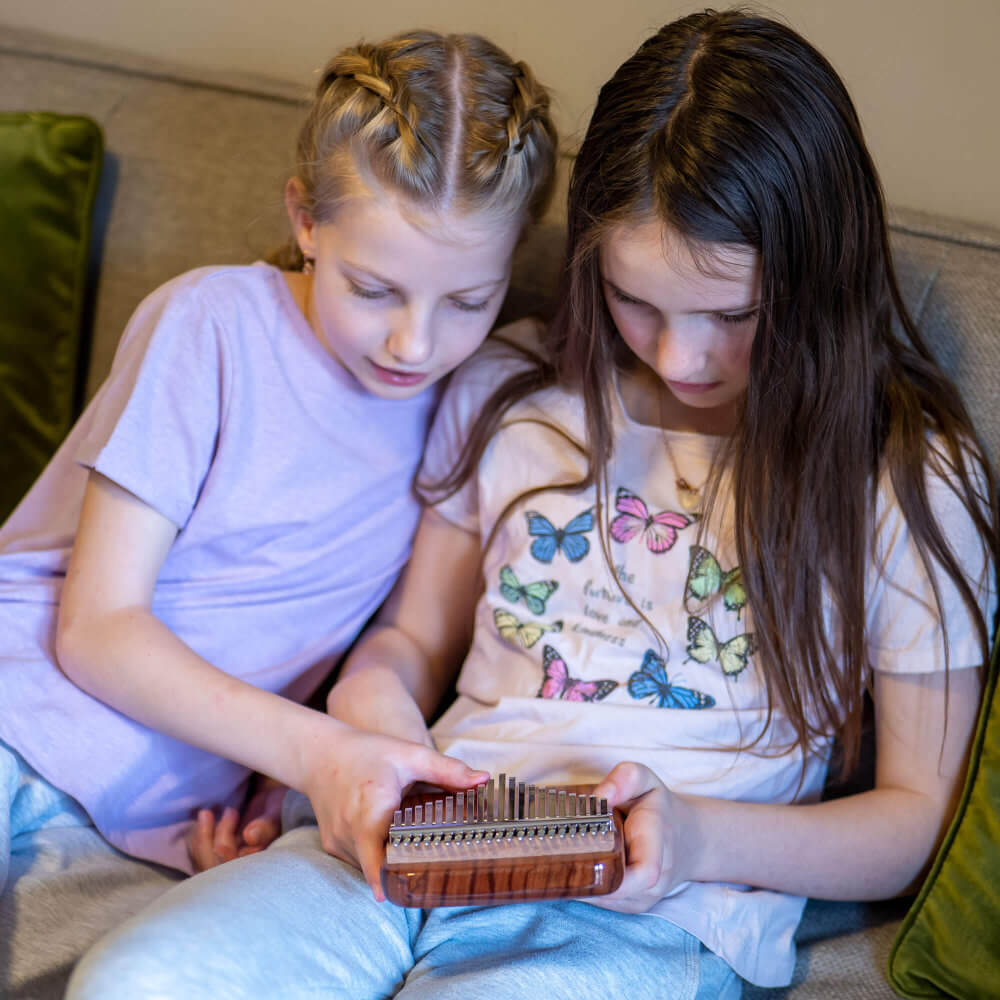 Thousands of Enthused Customers
We are profoundly proud to be an integral part of a vibrant community of music aficionados, inspired by the resonances of our Sonodrum Sonolimba / Kalimba. The tales and positive feedback from our patrons serve as our foremost drive to continually craft products of the highest caliber, enriching the musical world in unparalleled ways.